The online world should be a safer place for our children to play - Stuart Weir
The kind of kickback or revulsion people demonstrated at having to wear a mask in public indoor places after not having to do so reveals something innate in our sense of what freedom should be.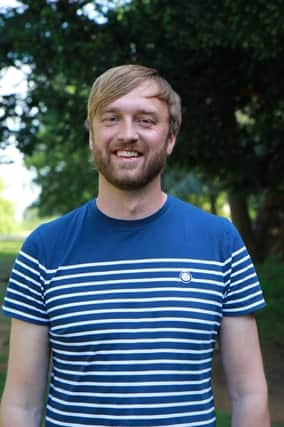 Perhaps it is more the order in which these rules came at us. There is a frustration when we have unhindered access to something and then after some time the same access is reigned in somewhat.
Such is the case with the internet. Its grand launch in the 1990s meant an exciting new world exploding into endless possibilities. And with such innovation came a straining at the leash to infill with as much information as people could muster. Our information societies found a space to share ad infinitum and such an inclination fuelled our already felt need to do so. There is never too much of a good thing, right?
Having said that, one of the biggest concerns of parents in the UK today, given that so much of our lives are on smart devices, is unrestrained access to the worst kinds of things online. It is well documented that access to porn and gambling reshapes the minds of our youngest when their brains are still not near fully developed. Imbibing whatever you wish has far reaching consequences for all relationships and behaviours in the form of distorted expectations of others and sometimes blind acceptance of extreme behaviours. All this because your eyes take things in on a screen.
It is crucial that the parameters of being online are slightly moulded to protect our younger members of society from stumbling across age inappropriate content by virtue of it being free to access. We need to rein internet content in a bit so that it is ordered in ways that enable youthful flourishing, not corruption.
The Digital Economy Act was successfully passed by the UK Parliament in 2017 (this is a reserved matter for Westminster). However, Part 3 of the Act is yet to be implemented and was recently reneged upon by the UK Government. Despite making a 2015 party manifesto commitment to bring forward legislation for online age verification the Government has since done a U-turn. This has precipitated a legal challenge in the courts to unhinge such a deadlock.
To have drafted, debated and crafted world leading legislation for online safety for our children only to shelve the most crucial element of it is simply unacceptable to the electorate. This legislation can attend to something that takes up several hours a day in every household with children across the United Kingdom. Will the UK Government be brave enough to shape this technology long after its inception to better our lives?
Many people argue that it's up to parents to regulate their children's behaviour. But porn is everywhere and parents can't always control what their children do outside the home. We must strive to make online a safer place for our children to play. By reintroducing afresh Part 3 of the Act we will be making moves towards that positive end.
Stuart Weir, national director of CARE for Scotland.
Comments
 0 comments
Want to join the conversation? Please or to comment on this article.