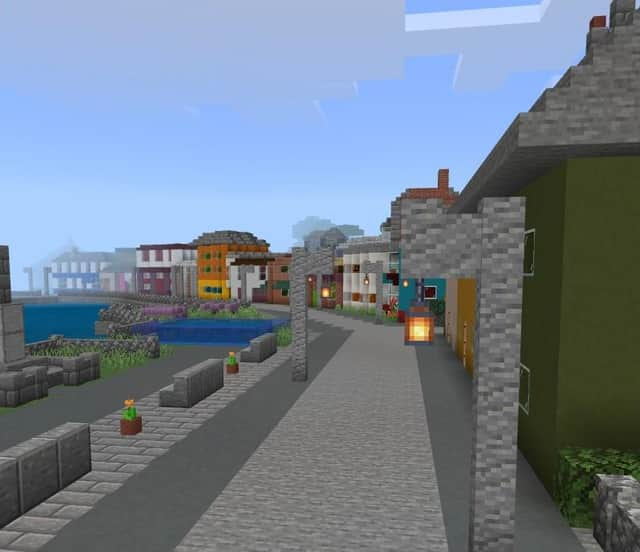 Well, sort of. There is, of course, the original, but it has now been joined by a digital facsimile which has been painstakingly created in the world-building video game Minecraft by a group of students at Abertay University in Dundee.
Their version enables school children to play a game called Cumbraecraft in which they can explore local landmarks – such as the Cathedral of the Isles, the port at Millport, and both Lion Rock and Crocodile Rock – and learn about their history.
Because of the Covid restrictions, the students were not actually able to visit the island itself and so, instead, they had to rely on pictures to build its computerised doppleganger. But their work means it is now possible to go to a kind of Cumbrae with just the touch of a few buttons.
With Nicola Sturgeon urging people to take two "lateral flow" Covid tests before travelling to Scotland's islands – a move designed to protect the local populations with some having very low rates of the disease – it might provide a useful way to plan an outing while waiting for the results.
And could it be today Cumbrae, tomorrow Scotland or even the world? A digital version of the entire country – with the ability to reshape the landscape to accommodate our wildest fantasies – might prove to be an inspiration for some unexpected and innovative grand designs.