The gulf between islands and Holyrood cannot afford to grow any wider - Scotsman editorial comment
A pipe band set a proud and principled tone on the streets of Lochboisdale over the weekend as islanders turned out to protest against the escalating ferries crisis that is leaving already fragile businesses on South Uist struggling to survive as the summer season gets underway.
Hundreds of people took part in the demonstration against the cutting of the ferry between Lochboisdale and Mallaig during June as anger over the transport crisis moves to the next level.
Figures coming out of the islands suggest that Uist businesses lose around £267,000 of income each week the ferry is cancelled.
The Scottish Government must not feign deafness over calls from businesses that compensation must now be paid given the scale of the ferries fiasco which has left communities cut off from vital income, services and supplies. Islanders point to payments made to those affected by the Edinburgh trams and the Glasgow Art school fire, and ask where their support is.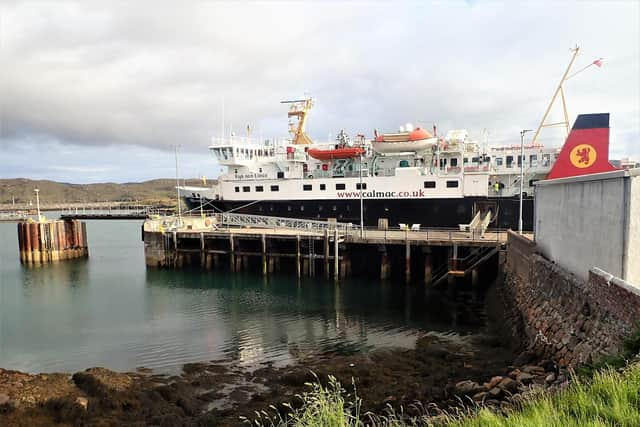 These communities should not be judged as remote given people are at the centre of their efforts to build viable, sustainable and rewarding lives in areas undermined by years of depopulation, which the Scottish Government claims to support.
As passions run high on South Uist, one protester queried whether the island's harbouring of Bonnie Prince Charlie after the failed 1745 Jacobite rising had led to its treatment today. The ferries row is becoming a heated "us and them" battle, where islanders are pitted against the remote forces of Edinburgh decision makers. The gulf can no longer afford to grow any wider.