The green recovery will take root in Scottish agriculture – Prof Derek Stewart
Farmers are well-versed in innovation, diversification and respect for the land, says Prof Derek Stewart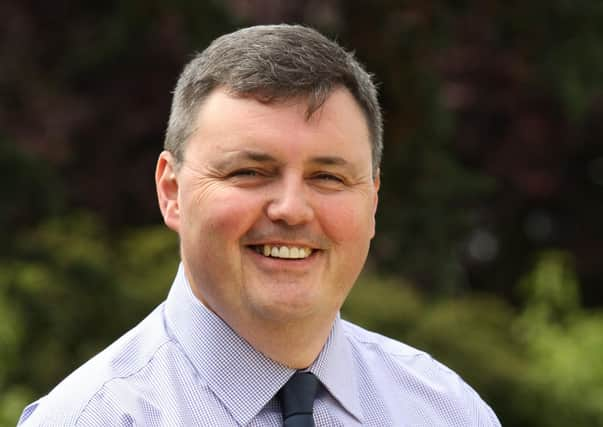 Albert Einstein knew a thing or two about the fundamentals of matter, noting "The world as we have created it is a process of our thinking. It cannot be changed without changing our thinking." He would likely agree that we now require some new thinking.
The pandemic has highlighted how interconnected our lives and systems have become and how fragile these systems can be. Agriculture is no exception. Indeed, Scottish agriculture is arguably at a nexus where it needs to increase productivity whilst embracing sustainable, environmentally-benign (ideally beneficial) production systems to adapt to, and mitigate against, climate change. In addition, the traditional means to boost production – pesticides and herbicides – are increasingly restricted through legislation, Brexit is causing uncertainty around seasonal labour and potential tariffs, and consumers are increasingly demanding clean label/natural production and choosing more plant-based products.
However, despite the pandemic's impacts, this could be a chance to stop, draw breath and consider the changes needed to live and flourish afterwards. This is the nub of the Green Recovery. For Scotland, and its agricultural sector, this means examining how we achieve net zero GHG emissions by 2045, and maximising resource (re)use by embracing the concept of the circular economy concept in society and business.
The innovations that will help deliver a green recovery are diverse. The much-discussed area of protein will be a focus. Plants as sources of protein offer significant potential and can underpin sustainability in the livestock and farmed fish sectors through feed formulation. Human demand for plant protein is increasing, too. Global plant-based meat alternatives are worth £2.7 bn and expected to grow to £3.2bn next year. Scotland's reputation for a clean and managed environment with excellent soils should help position it to capitalise on this growing sector.
Even if we meet the 2045 net zero target we will experience climate change impacts, albeit that these may actually expand Scotland's agricultural land capacity and offer more land for production according to modelling and predictions from colleagues at the James Hutton Institute. For example, oilseed rape production is currently suffering from a lack of disease control and consequential crop failure, so new crops will be sought to replace it.
One such could be sugar beet. The resurrection of this crop could be fuelled by the need for bioethanol to meet the impending legal requirement for ten per cent of it in unleaded. Also, the pulp left after sugar beet processing has many end-uses; from cattle feed to on-farm energy production in anaerobic digestion or even in producing bioplastics. This all underlines the need for circular economy thinking.
A green recovery, and its associated initiatives and support, will find a welcome home in a Scottish agricultural sector well-versed in innovation, diversification and respect for the land. Let's leave it to Albert Einstein again who said "You never fail until you stop trying". For the sake of our future we cannot afford not to try.
Prof Derek Stewart, Agrifood business sector lead, James Hutton Institute
Comments
 0 comments
Want to join the conversation? Please or to comment on this article.