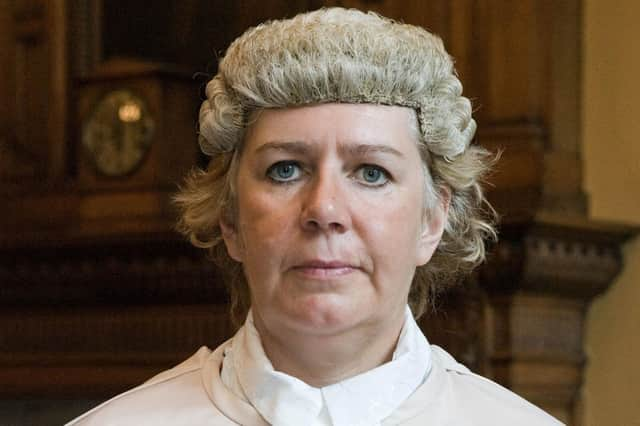 Lady Dorrian said blogger Craig Murray risked identifying the women complainants in the Alex Salmond sex assault trial - so why are so many people wanting to defend him, asks Laura Wadell. Judiciary of Scotland/PA Wire.
Throughout the Salmond investigation, one of the oldest pieces of misogynistic misinformation - that women aren't to be trusted - was chanted day in, day out, across social media. Hostile attitudes towards women trailed in the wake of the high profile news story. Amped up on the idea there was a political conspiracy against their guy, some relentless online posters were positively champing at the bit to get at the complainers.
From the start, women's organisations warned of the possible 'chilling effect' on women onlookers. I could find no statement from
Scottish PEN, our local branch of the international freedom of expression organisation, about this, nor the often line-crossing hostility
aimed at journalists such as Libby Brooks and Dani Garavelli who covered the case.
The PEN International Women's Manifesto pledges: "Protect women writers and journalists and combat impunity for violent acts and harassment committed against women writers and journalists in the world and online." It's not difficult to make the connection between that freedom of speech principle and the right of sexual assault complainants to speak up without fear and intimidation.
But Scottish PEN did see fit, a few days ago, to tweet a woolly statement in support of blogger Craig Murray, currently in Saughton Prison having been found in contempt of court for risking identification of the complainers. His followers see him as some kind of Assange-like freedom fighter, but the statement was openly criticised by professional journalists who themselves abide by contempt laws.
Women in sexual assault trials are regularly let down by courts, but on this occasion, by enforcing law to protect anonymity (and the integrity of proceedings), the courts got it right. Lady Dorrian, in her closing remarks at Murray's trial, said: "These actions create a real risk that complainers may be reluctant to come forward in future cases, particularly where the case may be high profile or likely to attract significant publicity." So why is Scottish PEN so moved to stand behind a blogger the judge said appeared to be "relishing" the removal of these women's anonymity, an essential condition for them to be able to come forward?
The women's organisations in this country, forever picking up the slack, have many times pointed out barriers to women speaking up. But is this seen by some as a 'women's issue' first, and a freedom of expression issue second, our humanity once again relegated to second tier?
I served on the board of Scottish PEN from 2016 to 2018, but am no longer even a member. In an era of malicious digital communications and pernicious misinformation, bad actors and conspiracy theorists, but also, centuries of evidence on how women's voices are quashed by those with more power in society, the terrain is too complex for vague, poorly thought through statements.
Sexual abuse survivors are watching how women who went up against a powerful man are being treated, including by institutions meant to champion freedom of expression. As a Scottish woman writer who has to exist in this environment, that's what truly chills me.
A message from the Editor:Thank you for reading this article. We're more reliant on your support than ever as the shift in consumer habits brought about by Coronavirus impacts our advertisers.
If you haven't already, please consider supporting our trusted, fact-checked journalism by taking out a digital subscription.