Terrible manager Yoda was for Luke Skywalker – Simon Allison
This Star Wars Day, Simon Allison outlines five good reasons why the Jedi Master was a failure as a teacher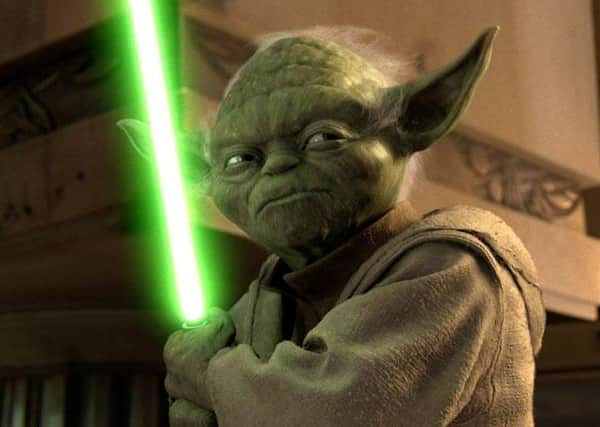 We all know the story. Jedi Master (Yoda) attempts to manage Padawan apprentice (Luke Skywalker) whilst training him to be a Jedi. Yoda warns his apprentice that, in order to become a Jedi, he must destroy Darth Vader. Apprentice doesn't complete his training and instead faces Vader only to be overcome by him in a lightsaber duel. Vader severs Luke's hand and (spoiler alert) tells Luke that he is his father. Luke returns to Yoda to complete his training, minus his right hand.
Many blame Luke for his defiance of his manager and over-confidence for things not going so well. Others blame Vader himself. Personally, I blame Yoda. He was a truly terrible manager. Here are five reasons why:
1) No clarity of communication: Unique, Yoda was. Mimic him, we do. Yoda's tendency to syntax his "verb, object, subject" style of speech was initially humorous. But after an initial chuckle, tiresome it became. Remember Luke's first encounter with his new manager, where Luke asks him where he can find Yoda? Instead of answering in the positive, Yoda acts like a crazy hermit, tries to eat Luke's food and gets up in R2's grill about a flashlight. A manager requires excellent communication skills. By relying on complicated, inconsistent speech patterns, Yoda's management of Luke was flawed from the start.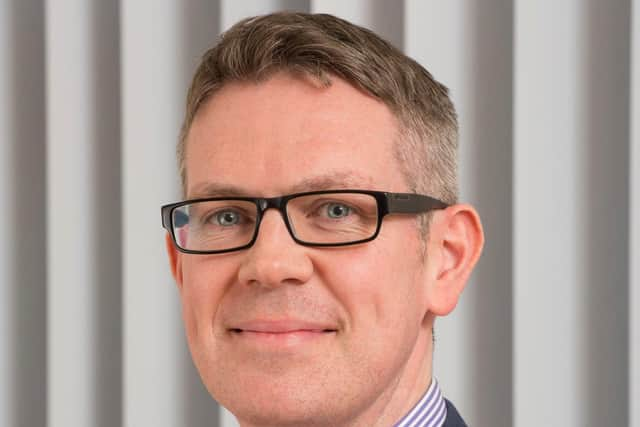 2) Unauthentic: Acting as a manager involves complete honesty, with the occasional degree of diplomacy. Yoda could have told Luke the truth about Vader at any point before Luke lost his right hand. Would it not have been advantageous for Yoda to have told Luke the identity of his old man to understand his foe better? Yoda appeared too focused on defeating the Empire and less empathetic to the emotional wellbeing of his student.
3) Careless coaching: I had concerns about Yoda's training regime before Luke faced his father. Yoda's syllabus appeared to consist of 80 per cent handstand-assisted-stone-stacking, three per cent food critic/nutritional discussions, one per cent lightsaber training and 16 per cent piggy back rides. A manager needs to provide relatable training. More lightsaber training would have been far more useful to Luke than making him stand on his head in the mud.
4) Condemning: Communicating information from one life form to another is a super complicated process that just can't be micro-managed. Yoda was overly critical of Luke, calling him reckless and lacking in patience. Instead of grumbling, Yoda should have demonstrated to Luke the standard he expected from him and explained to him how to get there. If Luke had been empowered, he may still have had his weapon hand.
5) Unattainable objectives: So you're Luke, busting a gut, barely making any headway with your Jedi training, and your manager suddenly asks you to lift your sinking X-wing spacecraft out of the swamp, just using your mind. Crazy, right? Luke closes his eyes, lifts his hand, aims his outstretched fingers in an attempt to levitate the spacecraft ...then completely fails his test. Yoda then effortlessly, with the wave of one tridactyl hand, lifts the craft onto dry(ish) land. Yoda may as well have done a mic drop and chanted "In Your Face Farm boy". A manager should always set challenging but attainable goals for their direct reports. Luke was set up to fail, particularly at a point in time when he was irritable and hangry.
Let's face it. Terrible teacher and meaningless manager, Yoda was. His style of managing involved lecturing and patronising instead of encouraging and inspiring. Moulding does not mean scolding.
And where was the work/life balance we hear so much about? Why couldn't Yoda have had some fun with Luke? He could have shared a Jawa Juice with him. Or even bullseyed some womp rats.
So if you are a manager, you would be wise to remember what happened a long, long time ago, in a galaxy far, far away, with particular reference to Yoda's failings as a teacher. In fact, forget about Yoda, Luke and Vader. As a manager, why not style yourself on Princess Leia? I'm sure that her direct report, Rey has turned out OK. Or has she…?
Good luck. And May The Fourth Be With You.
Simon Allison is an Employment Partner with Blackadders LLP
Comments
Want to join the conversation? Please or to comment on this article.