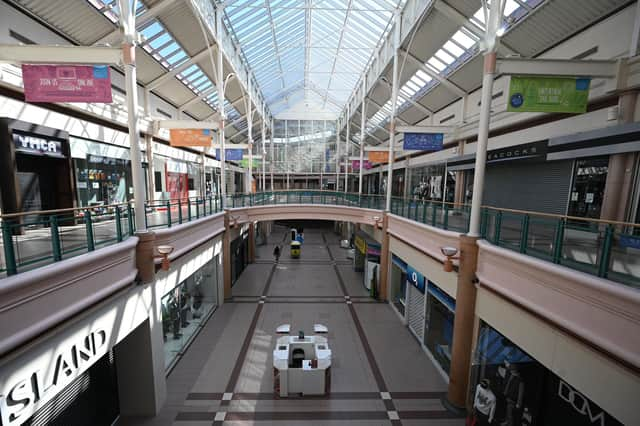 Although the decision is based on English law, guiding principles can be taken from this decision for the benefit of Scottish policyholders.
The FCA brought this test case to obtain relevant and authoritative legal guidance. The Supreme Court was asked to look at a representative sample of 21 types of policies from the following insurers: (1) Arch Insurance (UK) Ltd, (2) Argenta Syndicate Management Ltd, (3) Ecclesiastical Insurance Office plc, (4) Hiscox Insurance Company Ltd, (5) MS Amlin Underwriting Ltd, (6) QBE UK Ltd, (7) Royal & Sun Alliance Insurance Plc and (8) Zurich Insurance plc.
The question before the court was one of "coverage". In other words, when and in what circumstances will a business with relevant business interruption (BI) cover be able to make a claim for a downturn in its business caused by Covid-19?
Most businesses will have basic BI insurance, but those basic policies usually only relates to property damage. The classic example is that of a fire at the business premises. Unfortunately, for businesses which only carry BI insurance for property damage, this decision is unlikely to be of assistance.
Covid-19 is a pandemic which does not cause property damage. So, what is needed to unlock cover for BI? The key lies in the presence of: a "disease" clause which provides BI cover for a notifiable disease which occurs at or within a specified distance from the business premises; and/or a "prevention of access" clause which provides cover for BI losses resulting from public authority intervention preventing or hindering access to, or use of, the business premises; and/or a "hybrid clause" which combines main elements of a disease and prevention of access clause.
For businesses which have one of these clauses in their policies, then the Supreme Court's decision opens the door to a potential claim. However, the matter does not end here. Whilst the aim of these proceedings was to "achieve the maximum clarity possible for the maximum number of policyholders and their insurers, consistent with the need for expedition and proportionality", whether a policyholder has the benefit of BI cover for Covid-19 will still depend on the exact wording of the relevant clause.
If a policyholder's clause mirrors those scrutinised by the court, then the policy is highly likely to be engaged and a successful claim ought to follow in the usual manner. However, where the policy wording differs, the insurers may be entitled to avoid cover if the difference in wording results in a substantially different meaning to the clause. Immediate legal advice should be sought in the event that an insurer seeks to avoid liability in light of the Supreme Court's decision.
For those businesses which are able to make a valid claim for BI, the good news is that cover may be available for partial or full closure of either the business and/or the premises. Therefore, a sit-in café, open for takeaway only, could be on cover, as could a shopping centre forced to close all stores except for its pharmacy.
If a public body has issued clear and mandatory orders requiring premises to close, that is sufficient to engage a "prevention of access" clause even if those orders did not have the full force of the law. The level of loss suffered (i.e. the insurance payout) should not be reduced simply because the business would have suffered loss in any event due to Covid-19.
The Supreme Court's decision brings welcomed clarity and general guidance to the extent of cover available to businesses for interruption caused by Covid-19. However, each policy will still need to be considered against the detail of this decision. Businesses ought to get in touch with their brokers, insurers and legal advisors without delay in order to ascertain their rights.
E-Ming Fong is a Partner, Dispute Resolution, Harper Macleod LLP