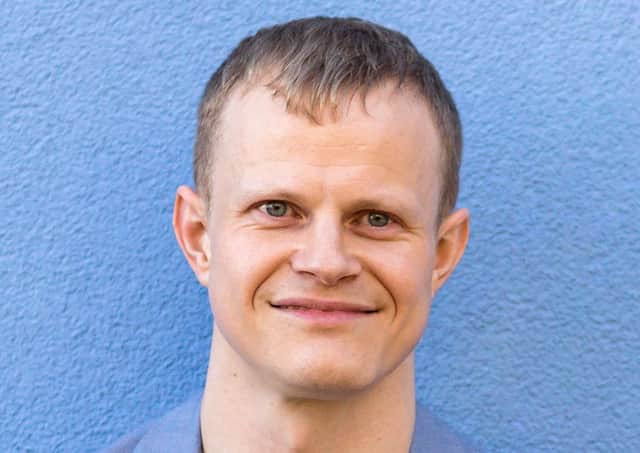 Joe Ray, Social Investment and Innovation Advisor, People's Postcode Lotter
Social enterprises are established with people and fairness at their core and have become a crucial contributor to Scotland's economy.
Like so many other sectors they have been heavily impacted by coronavirus, these socially-minded organisations and the communities that benefit from their efforts are now facing an uncertain future.
Latest projections reveal social enterprises support over 88,000 jobs and generated close to £2.3 billion gross value added to the country's coffers in 2019. Close to 6,000 social enterprises are reported to be operating in Scotland and a Community Enterprise In Scotland (CEIS) 2019 study reported a small but fast-growing trend in those registering as community interest companies (CIC).
One of these is Glasgow-based The Blankfaces – the UK's first ever non-profit fashion label. Its designs are inspired or created by a homeless person – essentially a streetwear company for and by those who live on the streets. 100 per cent of profits go to help the homeless community.
Social Investment Scotland (SIS) recently launched Ambitions for Recovery – a support programme to help social enterprises recover and build back from the impacts of the pandemic and plan for future growth.
CEO Alastair Davis says: "For some social enterprise organisations, the pandemic has highlighted opportunities for new business models and routes to market. However, for others, a degree of change, restructuring and investment may be required to aid the shift from resilience to recovery. Our programme is well placed to support these organisations."
The SIS Ambitions for Recovery programme, supported by players of People's Postcode Lottery, aims to assist 20 enterprise leaders.
Many of Scotland's most impactful social enterprises have found it challenging to access support during the pandemic.
Founder and CEO of The Blankfaces, Gerard McKenzie-Govan says SIS has been "really supportive" in enabling him to pivot his business during the pandemic, although he still feels there is a lack of support available for social entrepreneurs and the sector in general.
SIS says the new programme will fill this support gap and boost the sector.
It will offer virtual coaching and mentoring; an interest-free recovery loan as well as grant funding for business support; designed support packages; as well as advice on leadership, marketing and other business areas.
This initiative has been made possible in part because of players of People's Postcode Lottery.
Thanks to lottery players, Social Investment Scotland has received a total of more than £111,000 through the Postcode Innovation Trust.
The trust provides funding on two fronts. The investment arm gives sustainable funding to existing enterprises to increase reach and impact across areas such as social inclusion and environmental and community development.
The support arm goes beyond grant making and focuses on a partner network that works with social enterprises to build and develop their ideas while also delivering mentoring, training, accelerator and incubator schemes to help create sustainable businesses.
Davis added, "By providing access to professional advice and potential investment, we hope to help social enterprises scale up and in turn, grow the reach and positive impact they have in communities across the country."
Last year more than £2.7 million, raised by players, was awarded to 15 social enterprises through the Postcode Innovation Trust.