Supermarkets making excess profits should face a windfall tax unless they cut their prices – Stephen Jardine
One young mum tells Stephen Jardine she now only has one meal a day so she can afford to feed her daughter properly
Could the worst of food-price inflation now be behind us? That is the tantalising prospect after Sainsbury's cut the price of that most basic combination, bread and butter. "Whenever we are paying less for the products we buy from our suppliers, we will pass those savings on to customers," the UK's second-largest supermarket chain said. However that begs a question, why has it taken so long?
Wholesale costs have been falling this year across Europe but in the UK food inflation is at its highest level for half a century. Consumer organisation Which? says prices have remained shockingly high with a basket of produce that cost £50 a year ago now £60. The Unite union has accused some retailers of fuelling inflation by excessive profiteering and Lib Dem leader Ed Davey has called for the competition watchdog to investigate whether retailers have put up the price of goods by more than necessary.
Whatever the outcome, we need to take this opportunity to examine our relationship with supermarkets. They dominate food retailing unlike anywhere else in Europe. Previously, that has often worked to our advantage. As long as we turned a blind eye to the corner shops being forced out of business or the farmers and growers being stretched to breaking point, supermarket buying power brought us cheap food.
The deal with us was enjoy it, just don't ask too many questions about how it happens. If you want to believe a chicken can live a good life and still end up on the shelves for £3, feel free to stick your head in the sand. When supply costs increased in a way the supermarkets could not control due to conflict in Ukraine and climate change, one thing was certain, the retail giants were not going to be the ones to feel the pain.
Britain's biggest supermarket Tesco, where a third of us do our shopping, made profits of £1 billion in the 12 months to January. In the year to March Sainsbury's profits were £327 million, with Asda reporting a figure of £886 million. Some of those totals were slightly down on previous years but so was average shopper spend, so the sums being made are still eye-watering.
Out in the countryside, farmers are the ones paying the price and this week they made the journey to Downing Street to pass that message to the Prime Minister at a food summit. Squeezed by vastly increased costs on feed and fertiliser and supermarkets determined to retain their profit margins for shareholders, some fear farming is facing an existential crisis.
Former Sainsbury's boss Justin King says we've been through a golden era of cheap food and need to get used to paying more but try telling that to consumers juggling soaring energy bills and at the checkout. I won't easily forget the young mum who told me last week on a radio phone-in that she now only has one meal a day so her daughter can eat properly.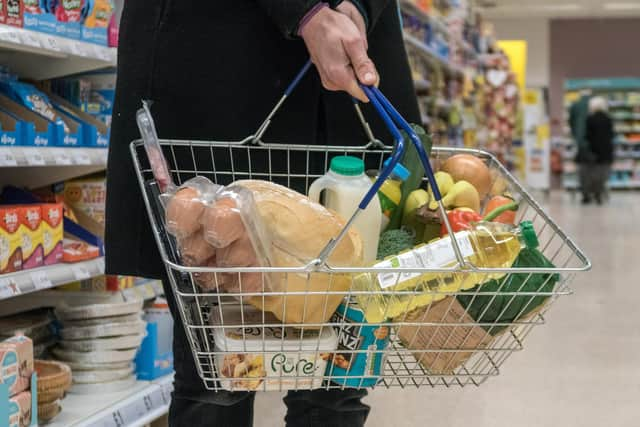 Something has to give here and it should be supermarket profits. If food prices are dropping elsewhere, they need to reduce in this country at a similar rate. The energy giants were hit with windfall taxes on excessive profits and supermarkets could and should face similar measures unless they get their act together.
Comments
 0 comments
Want to join the conversation? Please or to comment on this article.