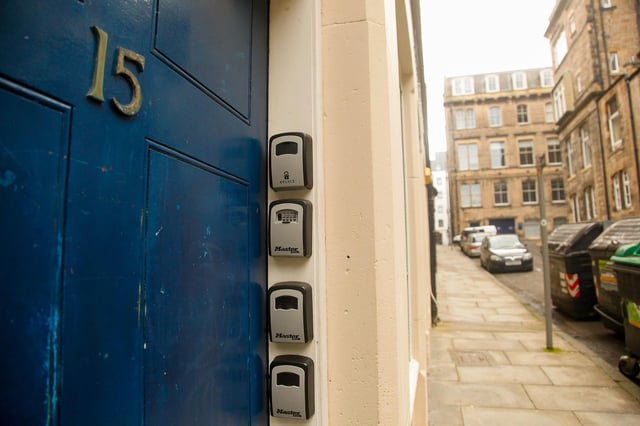 Hosts of short-term lets are likely to face differing regulatory requirements.
Short-term letting platforms have certainly experienced significant growth in recent years amid an increasing demand for private accommodation with an estimated 150 million people currently using Airbnb website alone. Meanwhile in the UK, summer bookings in short-term rental properties have been 36 per cent higher this year compared to the same period in 2020.
The rising popularity of short-term lets has significantly impacted property markets in popular tourist destinations, including Edinburgh and the Isle of Skye, affecting some local communities and their amenities. This has resulted in impending regulation of the sector in Scotland where it will be important to strike the right balance to support a tourism and leisure industry which has been under strain over a sustained period since the start of the Covid-19 pandemic.
The Scottish Government is currently consulting on a draft licensing order in relation to short-term lets and associated draft guidance. Once approved, this licensing order will sit alongside planning legislation which came into force in April 2021 and associated planning guidance which was published at the end of June.
The planning legislation gives local authorities the powers to designate all or part of their areas as a short-term let control area, within which the use of a property for short-term lets will require planning permission. Outside of control areas, planning permission may still be required but it will continue to be judged on a case-by-case basis.
All short-term lets in Scotland will also need to be licensed, regardless of whether they require planning permission. The licensing order proposes a number of mandatory conditions, including requirements for fire safety equipment, annual gas safety inspections and limits on maximum occupancy. Local authorities will also be able to specify additional discretionary conditions and are expected to publish standard conditions on their websites.
Hosts of short-term lets are therefore likely to face differing regulatory requirements depending on where their property is located in the country. The Scottish Government has however proposed template additional conditions on various topics to reduce inconsistencies across the nation.
Short-term let property owners will have time to become familiar with the requirements before requiring a licence. From October 2022, all existing hosts will have until end of March 2024 to obtain a licence. They can continue operating in the meantime provided they successfully apply for a licence by April 2023.
With the publication of the licensing order, we now have a good idea of how both the planning and licensing systems will operate. However, it may be the standard conditions published by individual authorities, as well as their planning policies to assess the acceptability or otherwise of short-term lets, that are of greatest importance. This detail will follow the legislation but it is only once we see the conditions and policies that we will have a better idea of whether each area has struck the right balance.
As we emerge from the pandemic, cities, regions and nations will be vying to be the destination of choice for tourists. Scotland, which enjoyed its best year in a decade for overnight tourism in 2019, is well-placed to capitalise on further growth for its hospitality sector.
Studies also suggest that the popularity of short-term rentals is likely to have increased as a result of the pandemic. This isn't surprising as they can offer guests their own dedicated accommodation, where they don't have to be mindful of physical distancing, and other benefits such as independence and flexibility.
The Scottish Government has recognised that short-term lets can play a significant role in supporting additional tourism and the associated economic benefits. Conditions and policies which make it difficult for hosts to operate could however see Scotland lose out in what is likely to become an increasingly competitive market.
On a positive note, the gradual introduction of the new regulations will allow hosts to adjust before being subject to regulation and hopefully provide the Scottish tourism industry time to rebound before the measures are in effect.
Mark McMurray is a Partner and hospitality sector specialist at CMS