Stephen Phillips: Brexit hasn't gone away, with EU prepared for an expected No Deal
The daily media discourse of Brexit is increasingly reclaiming its place on the front pages as we head towards December when we will leave the EU with or without a trade deal.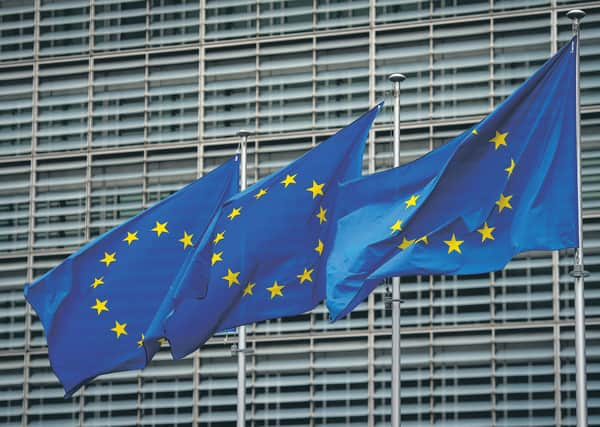 With Brexit negotiations fully resuming after a short pause due to coronavirus, the UK government's insistence on ploughing ahead with the existing timeline and "getting Brexit done" seems based on an anticipated capitulation by the EU to strike a last-minute deal.
Within Europe, however, there appears to be a very different view with growing evidence that EU states have moved on and are forging ahead with plans to prepare for No Deal. Many of my CMS colleagues in Europe believe the EU states are now much more focused on tackling Covid-19 and increasingly viewing the UK as a disruptive influence which should leave the club.
Within Germany, Britain is perceived to have consistently underestimated the political and economic importance of the EU. Any hopes that German car manufacturers would, for example, pressurise Angela Merkel to give Britain a good deal seem misplaced with colleagues there pointing out that BMW and Mercedes view potential tariffs as an acceptable price for preserving the single market.
Colleagues in Germany and other EU nations see the UK as a declining export market with Brexit offering the prospect of other global trade opportunities for member state businesses. They report a strong sense that the UK's departure from the EU will give Germany a competitive advantage, highlighting how it already has triple the exports to China compared with Britain which is playing catch-up renegotiating treaties with the likes of Japan. The UK has also been perceived as a stumbling block in negotiating a free trade deal with India which is the EU's major trade priority.
The EU's financial services sector also sees Brexit as a growth opportunity, according to the views of fellow legal advisers in key European markets. Frankfurt, in particular, has become increasingly confident that its financial services sector can benefit – No Deal would mean a lot of existing derivatives trading would have to move from London to the EU, for example – and does not appear to be in the mood to offer concessions to the UK.
France has already taken the unprecedented step of setting up French courts that operate in English, a move which might have appalled Charles de Gaulle, in a bid to entice more financial services companies there post-Brexit.
Meanwhile Spanish businesses are pushing for the ratification of an EU trade treaty with Latin American countries. This would give EU, and in particular Spanish, firms a major competitive advantage over the UK in key markets such as Brazil.
Many of the EU's universities are also reportedly preparing to capitalise, ramping up their recruitment of overseas students and teaching staff who could be deterred by UK immigration policy in the event of a No Deal Brexit. They are also set to benefit from the increased availability of research grants as UK universities become ineligible to participate.
The feedback I've had from the Continent also runs contrary to the UK government's apparent belief that other member states will back down if faced with a No Deal Brexit.
Dutch and French colleagues point to their governments' investment in infrastructure and recruitment of additional customs to manage the disruption of No Deal.
While France completed additional customs infrastructure at the Channel ports by August 2019, Dover continues to have just 10 inspection bays operating for over 7,000 lorry movements a day with little room for expansion. We've also heard of UK suppliers already being cut from EU company supply chains as they plan on a basis of a No Deal departure.
Like it or not, Brexit will soon be back in the mainstream. While the UK government may yet deliver our departure in an orderly fashion, the overwhelming view from colleagues across the Continent is that we shouldn't count on it. Our EU counterparts want a deal but seem increasingly prepared for one not to materialise. There is, however, little evidence to suggest we are anywhere near ready for No Deal on this side of the Channel.
Stephen Phillips is an Edinburgh-based partner and member of the Brexit Group at international law firm CMS
Comments
 0 comments
Want to join the conversation? Please or to comment on this article.