While people are living longer, not everyone is living well in older age. They may live with ill health or disability, isolation, or financial insecurity. Staying active as we age could be one of the keys to living life to the full and in turn reduce the increasing pressures on the NHS and health and social care.
As well as helping to manage or prevent health conditions, moving can improve mood, keeps individuals socially connected, improves balance and flexibility, and strengthens bones. All these things can help older adults maintain independence to continue doing the things that are important to them for longer.
As a charity, Edinburgh Leisure is on a mission to keep people active and well. Our Active Communities programme uses the power of physical activity and sport to make a positive impact, by supporting over 10,000 people affected by health conditions, disabilities, inequalities, and poverty to improve their health, wellbeing, and quality of life each year.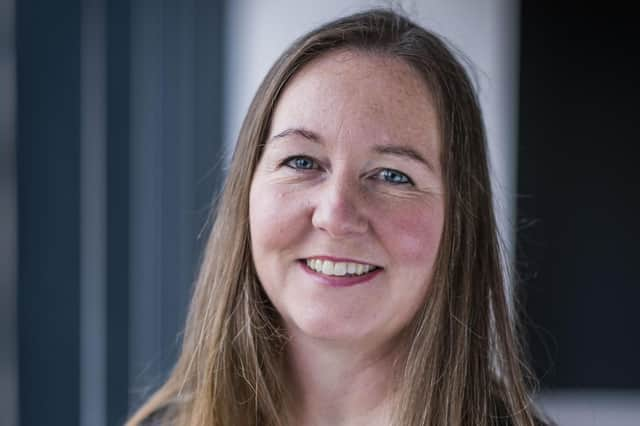 We offer 120 Active Communities classes and activities, many catering for older adults to be active, which address falls prevention, long term conditions, ageing well, weight management and mental health.
Edinburgh Leisure's Get Active programme offers low level exercise classes for people who need a helping hand to introduce physical activity back into their lives in a relaxed and friendly environment. Active Dance is a fun way to get active to music and improve fitness without even realising it, and Active Sit, a chair-based class focusses on improving strength, and confidence in everyday movements.
Steady Steps supports older adults who have had or are at risk of having a fall. It improves their confidence through strength and balance exercises enabling them to carry out everyday tasks like walking to the shops more easily, and it can also reduce their risk of falling again and ultimately stay independent for longer.
Our Ageing Well programme delivered in partnership with NHS Lothian delivers a range of city-wide activities to support people to become, and remain, active in later life. Developed to cater for a wide range of tastes and abilities, all activities are either led by or supported by our fully trained volunteers, who are older adults themselves. Every week over 400 older adults get together with likeminded people to walk, sing, kurl or garden their way to a healthier lifestyle.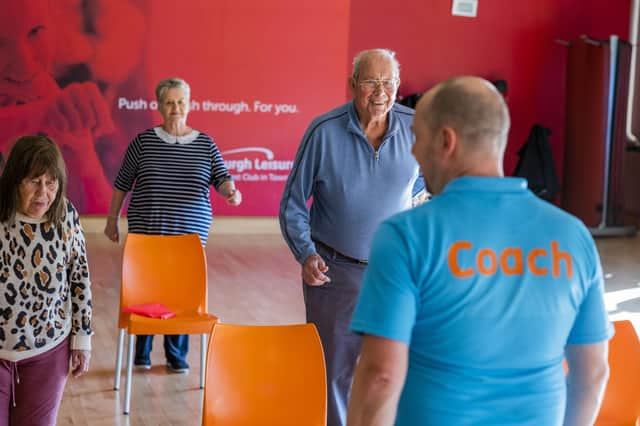 Key to getting and staying active is finding an activity you love and building it into your weekly routine. Don't be worried about not knowing what to do, Edinburgh Leisure's staff and instructors are there to support everyone at every step of their journey from talking through our offering, building suitable programmes to meet individual needs, showing how machines work and even checking in with individuals to monitor their progress.
If you would like more information on Edinburgh Leisure's activities for older adults, visit edinburghleisure.co.uk/activities/active-communities – there are new 2023 courses to book including cycle skills, buddy swimming and Nordic walking. Alternatively, call 0131-458 2260 to speak to one of our Active Communities advisers.
So, get active and reap the benefits of aging well.
Claire Craig is Health and Wellbeing Manager at Edinburgh Leisure