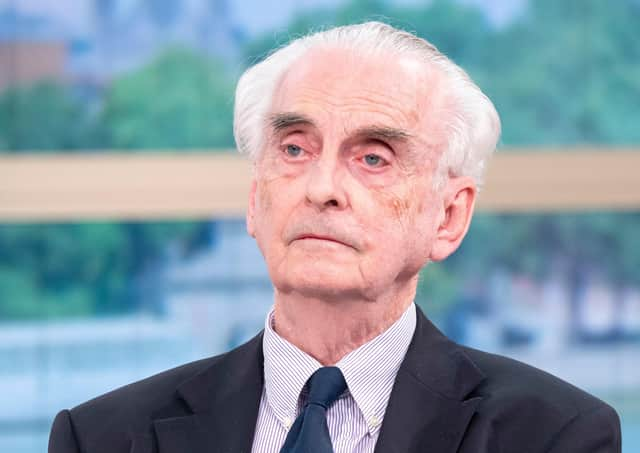 Professor Hugh Pennington
I make the claim and search for the reasons after considering a revealing table of comparative statistics released following the COBRA meetings planning the UK's response to the pandemic. Available in the public domain for a few weeks now, it shames the Scottish Government.
When Coronavirus became known as a threat (remember, the World Health Organisation was still saying on 23 January that it could not be transmitted human-to-human and did not declare it a pandemic until 12 March) Scotland had a number of advantages. Unlike the more populous capital of London, Scotland does not have the large airport hubs of Gatwick (46 million passengers in 2018) or the even bigger Heathrow with 80 million. Indeed Edinburgh Airport ranks only sixth at 14.3m after Manchester at 28.3m, Stansted 27.9m and even Luton at 16.8m.
Secondly, Scotland has the lowest population density in the UK. It is true Scotland has more areas that are practically uninhabitable than the rest of the UK, despite England's many large moors – but it is also true it does not have the number of heavily built up urban areas that England has.
There are a staggering forty-seven English districts with a population of greater density than Glasgow, Scotland's most densely populated area with 3,526 people per square Kilometre – and another 28 English districts more jam-packed than Dundee, ranked second in Scotland with 2,486 p/km2 .
Indeed eight out of Europe's top 10 most densely-populated regions are in the UK – all of them boroughs in London – and 66% of Europe's top 50 are in the UK, with half (49%) of the top 100 in the UK (data from Facts4EU.org). This information is important when seeking to contain the spread of a contagious disease through social distancing, lockdowns and quarantines. It is relatively easier to limit movement and contact of people in sparsely populated areas than it is in heavily built up ones. In this Scotland had an advantage over the rest of the UK.
It might also be considered that having a devolved government closer to the people – with the necessary powers over most of the pandemic controls at its disposal, with full authority over its NHS, public health bodies, Care Inspectorate and other agencies – would give Scotland an advantage over the far larger and more unwieldy scale of England. The First Minister must surely be able to act more nimbly governing only 5.4m people than the Prime Minister, responsible alone for 56m in England while taking account of all 66.4m in the UK?
Being smaller and closer to the people also offers an advantage in being able to look at any variations – what might be different in Scotland that requires special treatment – if such variations do indeed exist. For instance demographic data showing Scotland has a larger proportion of elderly people than the UK should signal that greater priority must be given to protecting those over 70-years-old and especially that age group concentrated in residential care homes.
Finally, Scotland also enjoys a disproportionate number of universities including many of exceedingly great quality, with professors such as Sir Hugh Pennington that are considered international leaders in their field. We would be able to call upon such people for advice and counsel in planning for the coming crisis.
In summation, Scotland is less internationally exposed, less densely populated, "enjoys" devolved government closer to its people and can act to respond to local variations in a manner that England cannot and has some great minds to help win the day. Add to that it does not have to worry about money as that is being funded more than generously by HM Treasury to the tune of over £10bn, and even were that not enough the Scottish Government's deficits are underwritten by the UK.
In facing the pandemic as it approached, Scotland should have been confident we could, individual tragedies aside, cope with the problem and probably cope better than most of the UK and certainly the larger, more populous England.
It therefore cannot be put too strongly that a table of statistics that shows Scotland has not only the largest number of deaths recorded for people believed to have Covid-19 per capita – but the largest proportion of such deaths when also taking account of population density – is a scandalous indictment.
To have the highest rate of such Covid-19 related deaths is bad enough – it should not be so – but when that figure is set against population density one might expect it would put Scotland in a greater light – but even that is not enough to let the Scottish Government off the hook.
Here are the horrifying facts: Northern Ireland, 235 deaths per 1m people and 1.47 deaths/1m per lived density; Wales 365 deaths per 1m people and 1.79 deaths/1m per lived density; England 499 deaths per 1m people and 0.94 deaths/1m per lived density; and Scotland 580 deaths per 1m people and 2.9 deaths/1m per lived density.
I come back therefore to the question "why"? The answer appears to be that the Scottish Government has made some fundamental and fatal misjudgements.
This is not, as has been suggested, a case of me speculating with the benefit of hindsight – regular readers of this column will know that right from the start I was criticising the UK Government for underestimating the danger presented by the pandemic (my commentary on the Chancellor's budget was proven correct) before then raising the question of the plight of care homes and their highly vulnerable residents in Scotland – in advance and as it unravelled. Hindsight has had nothing to do with it. I wish my worst fears for the Scottish government's handling of the pandemic had not been realised – but they have.
We have been told repeatedly by the First Minister that her Government's handling of the pandemic is not political – and yet practically every decision, from the Scottifying of UK initiatives with Saltires and reselling them as if "Made in Edinburgh" – to not using Professor Pennington (possibly because he is on record for being against independence) – to the great delay in testing transfers of patients from hospitals to care homes has been political. I shall not relent in asking "why?".
Brian Monteith is Editor of ThinkScotland.org