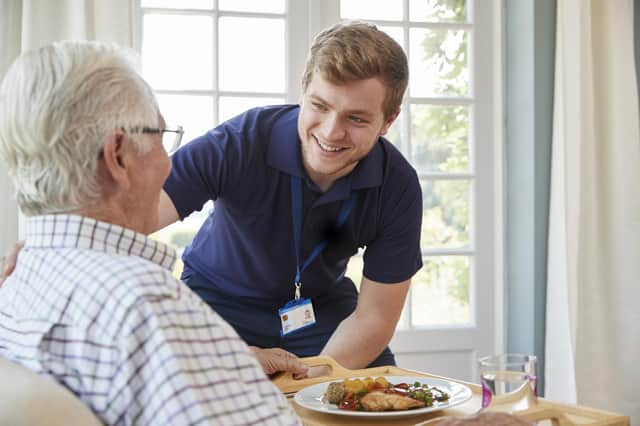 Some skilled foreign workers who can fill vacant positions are already in the UK, for instance students.
Often, skilled workers who can fill vacant positions are already in the UK, for example as students, and may be able to fill available roles. Others will be applying from overseas, making that monumental decision to relocate to the UK for work.
There is clearly a great demand to retain foreign talent in the UK, as so much has been lost as a result of Brexit and we can no longer rely on our EU neighbours and free movement to fill the void. Many sectors are pressing the Government to review their immigration practices and policies given the national shortages being faced.
Within the first quarter of 2022, the Home Office reported that the number of organisations in the UK with a sponsor licence for skilled workers was 41,621. That is a substantial 29.99 per cent year-on-year increase from the first quarter of 2021 (against the backdrop of the year-on-year increases ranging from -2.4 to 9.8 per cent between 2014 Q1 and 2021 Q1).
So what sponsorship options are available to organisations to recruit foreign skilled labour?
The Skilled Worker category is arguably the most popular choice. Until December 1, 2020 this route was known as Tier 2 (General). It is a catch-all route giving all types of organisations in the UK flexibility to recruit for all types of roles, from chefs and care workers to IT specialists and senior management.
From April 11, 2022 the Global Business Mobility route was open to applications, allowing the sponsorship of foreign skilled labour under one of five "new" sub-categories available to UK and overseas organisations. There is the same general requirement of a minimum of 12-months employment with the overseas entity.
Senior or Specialist Worker (SSW) – replaces the former Tier 2 (Intra-Company Transfer) route. This allows individuals working for a linked overseas entity to be transferred and work for the UK entity.
Graduate Trainee – replaces the former Tier 2 (Intra-Company Transfer: Graduate) route. It is similar to the above and allows migrants to come to the UK as part of their overseas graduate training course. Due to the role, only a minimum of 3 months employment with the overseas entity is required. UK Expansion Worker – replaces the Representative of an Overseas Business/ Sole Rep route. The overseas entity needs to apply for a sponsor licence, and then sponsor its migrant(s) to the UK to establish its first UK presence. Service Supplier – replaces the former Temporary Work – International Agreement route. This is for contractual service suppliers or self-employed independent professionals based overseas to cover an assignment in the UK under one of the UK's international trade agreements. Secondment Worker – the only truly new sub-category. This allows UK organisations to take in seconded migrants where there is a contract with an overseas business for goods or investment worth at least £10 million per year, and no less than £50 million in total.
Regardless of sponsorship route, organisations must hold or apply to the Home Office for the relevant sponsor licence(s). The sponsor licence application(s) are submitted online and supporting documents are sent by email. The Home Office may wish to check that robust systems and process are in place to ensure sponsorship compliance as part of the decision-making process.
Once the sponsor licence(s) have been granted, the next step is to (apply for and) assign the appropriate Certificate of Sponsorship (CoS). It is essential that the job meets the relevant skill level and occupation code.
The foreign worker can then use the CoS to apply for the appropriate work visa.
We have seen some organisations lose their dream candidate because they did not hold a relevant sponsor licence and the candidate received an offer of sponsored employment from a competitor. We therefore advise organisations to actively consider their potential immigration needs, even if this was not something previously necessary, and to think about what is required to protect their own business success and maintain a strong workforce.