Speaking out on the unequal barriers facing girls and young women - Poppy Donachie
The new year brings new opportunities to raise awareness of the unequal barriers facing girls and young women, and the importance of listening to us when it comes to decision-making.
It is also a chance to reflect on the different ways that Girlguiding Scotland tackles these barriers and creates experiences for girls from across all communities.
Gender equality is an issue that I'm extremely passionate about, especially for women and girls in areas of Scotland impacted by crime and deprivation. Thankfully my Speak Out champion role, in Girlguiding Scotland, allows me to advocate for these communities in ways I wouldn't be able to otherwise.
Women and girls in disadvantaged areas have a lower chance of being accepted for specific roles or jobs. This is not just because they are women but because of their economic and social backgrounds too. The Covid-19 pandemic only worsened this inequality, pushing more women than men into extreme poverty.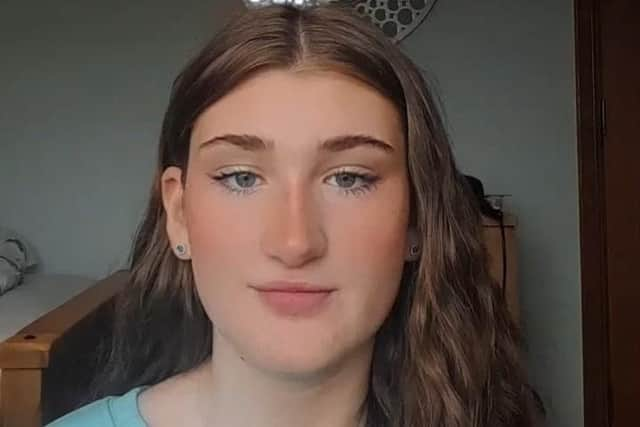 The threat of sexual harassment and violence is a problem faced by all girls and women; however, within more disadvantaged communities that threat increases as the women do not have the means to escape and may be more vulnerable to controlling abuse. Feeling unsafe can limit girls from living their lives freely. It may limit their ability to travel to or access education. If girls and young women feel like their school, college or university campus isn't a safe space and their education is severely impacted, this will make it more difficult for them to defend their rights and use their voice.
Girlguiding Scotland has given me a platform to use my voice for change and I've been able to connect with more people who are equally as passionate. As an organisation, we are part of a consortium receiving funding from the Scottish Government's Generation CashBack fund which provides opportunities for girls in communities impacted by crime and deprivation and allows them to experience everything Girlguiding Scotland has to offer.
Additionally, the Speak Out champions are in the process of creating a campaign which focuses on the importance of girls and women's safety in public spaces. We picked this topic following the deaths of Sarah Everard, Sabina Nessa and Ashling Murphy. All girls deserve to feel safe when they leave their homes and change is long overdue. We want to make a difference. We're partnering with fantastic women's charities to spread the message of women's safety, and we can help to specifically protect and support women and girls in more disadvantaged areas too.
Another way we have tackled gender inequality and deprivation is through our campaign against period poverty. Girlguiding Scotland carried out research which showed 13 per cent of girls aged 13-25 knew another girl their age who has experienced period poverty. An external study in 2018 also suggested that 44 per cent of women who had experienced period poverty struggled to find employment. As a result 89 per cent of girls in our research agreed free period products would help make sure that nobody misses out on school or college.
We worked with a variety of charities and organisations in Scotland to create the Period Poverty Bill and this has gone a long way in helping women and girls. However, there is still so much more that we must do to remove economic and social barriers and improve the quality of living.
My advice to anyone reading this would be to never back down and don't be afraid to speak your mind – you deserve to be heard by those in positions of power. Girlguiding Scotland must also continue to encourage girls to get involved in gender activism and offer opportunities to impacted communities through funds such as Generation CashBack. It is important to show girls and young women that we truly matter.
Comments
 0 comments
Want to join the conversation? Please or to comment on this article.