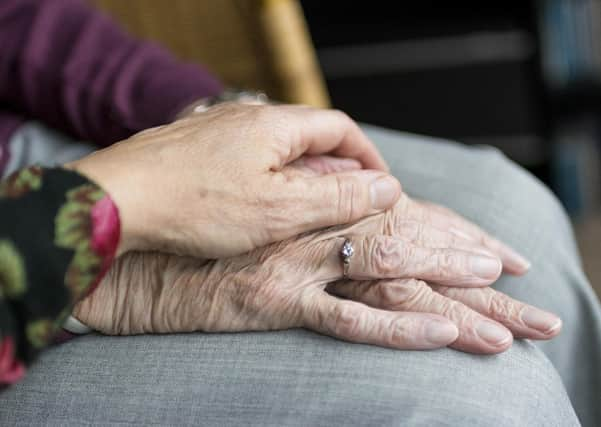 The juxtaposition of being confined to a house with my family and teenager, desperate for some peace, to the horror of being unwell and dying in complete isolation without being missed is stark.
As evidenced by lengthy queues outside recently-opened DIY stores, many of us are spending lockdown doing work around the home that we've probably spent a lifetime putting off.
Last week I reached 'paint the door', a chore requiring me to be closer to the street than my other tasks.
I found myself chatting to many passers-by – in fact, I probably spoke to more people in the flesh that day than I have in months.
I noticed that people were stopping for a conversation, not just the acknowledgement of a 'good afternoon'; and the majority of them were older people. A lovely man told me of his wife in a care home whom he cannot see, and his pain in separation was unbearable to listen to.
It's clear to me that many I spoke with were craving the smallest morsel of human interaction. I understand - I spent so much of my time speaking at conferences, meetings and assembles across the country, interacting with hundreds of people every week.
I miss talking to people that way, looking them in the eye, listening to what they have to say and getting a feel for what they need. Video conferencing is great, but it's not the same. There are no non-verbal cues to pick up, smiles seem one dimensional and warmth is absent.
Humans are social creatures. Atul Gawande, famous surgeon and author of 'Being Mortal', looked at end of life care and hospice care, and talked not about a good death, but a good life. He said that for us just to exist as a normal person requires us to interact with other people.
There must be so many people all over Scotland who are trapped in their homes, isolated and with barely any human contact – last week the Royal College of GPs warned of an 'epidemic of loneliness' caused by the pandemic, which would affect not just the elderly but vulnerable people with mental health or substance misuse issues.
Then there are others for whom the pandemic means the small amount of human interaction they receive has necessarily been restricted, changed or cut-off altogether. Patients in hospital, residents in care homes – and those in prison.
I know the knee-jerk response to the cessation of family prison visits is a shrug at best and a 'they deserve nothing!' at worst, but think a little deeper. If compassion and humanity doesn't move you, then consider what the impact of isolation from support networks will have on those who are leaving prison. Will they be more or less prepared to return to the community? And what of their families – children deprived of even the short amount of time they have with parents; partners denied connection; families starved of the reassurance that seeing someone face-to-face brings. The pain ripples, affecting many more than the individual imprisoned.
We cannot replicate physical presence completely through technology but we must find ways to mitigate its absence as much as possible in the meantime. And we must do that for all who experience enforced and heightened loneliness, regardless of how hidden, forgotten or easy to ignore they are.
Right now, finding a way to ensure everyone has a way to connect to others is a basic and essential human requirement – as well as the difference, in some cases, between life and death. If there is to be a measure of us as a society during the pandemic, it is surely how we treated those we don't hear and can't – or won't - see.
Karyn McCluskey is chief executive of Community Justice Scotland