SNP's centralising mentality has put a curse on Scotland – Brian Wilson
Anas Sarwar chose a good week to visit the Western Isles on the grounds that there is nothing like first-hand experience to teach realities. The gap between political abstractions and human consequences is often wide.
During his visit, the Scottish Labour leader made a declaration of significance for the whole of Scotland, urban and rural. The symptoms may differ but the virus is the same – the relentless nationalist drive to centralise and control.
I've never forgotten one of the SNP's luminaries, early in their pomp, being challenged on this and replying loftily: "Scotland is our localism." That signalled an arrogance which has caused so much damage over the past decade.
In contrast, Sarwar said: "Labour will reverse the SNP's centralisation mentality which has sucked decision-making, resources and influence away from communities around Scotland. This is seen at its most extreme in the islands but is by no means restricted to them". These are important words.
Amidst the hubris engulfing the SNP, there is an opportunity for Scotland to breathe again by clipping the tentacles of omnipresent control freakery. The alternative agenda is to empower communities, properly fund councils, break the pernicious linkage between public funding and political obeisance… that will do for starters.
The islands are living with two classic consequences of centralised control. The ferries debacle, which has again plumbed new depths, is a crisis made in Edinburgh through years of incompetence from a government agency, Transport Scotland, presided over by a series of ministers (including Yousaf) who didn't have a clue.
The shorthand indicator of how communities were regarded lies in the fact that the boards of neither CMAL, the procurement agency, nor Caledonian MacBrayne included a single person living anywhere near an island. This was not by inadvertence but a sustained policy to keep the natives at a safe distance from influence.
As CalMac's reputation lies in tatters, its board, by ministerial appointment, reside in Copenhagen, Aberdeen, Edinburgh and Belfast. Each is a multi-quangoteer whose next job depends on silence in the last one. Please add Scotland's rotten public appointment system to your list of reforms, Mr Sarwar, for it is at the root of much that is fundamentally wrong.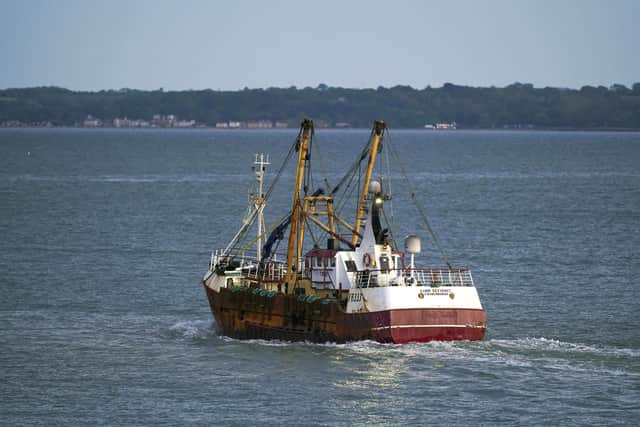 While islanders are in abject despair about ferries, there is even greater anger around another threat from the centre – the extreme proposal, driven by urban Green ninnies, to close at least ten per cent of Scottish inshore waters to economic activity, including, but by no means restricted to, all forms of fishing.
The fact this ever escaped from Edinburgh, having been enshrined in the grandly named Bute House Agreement, is itself a scandal which has generated fear and fury in equal measure as people who make their living from the sea are confronted with its Draconian implications. During the SNP leadership contest, Yousaf jumped on Kate Forbes saying she would scrap the plans and instead devolve local fisheries management to councils. His response was revealing – he said nothing about the merits of the proposals, only that ditching them would mean losing the Greens and "the pro-independence majority at Holyrood".
That is the prism through which everything is seen and consequences for mere fishermen and their communities are out of sight and out of mind. It is the mentality which constantly draws powers to the centre, under tight political control. Scotland is their localism, so why should any part of it dissent?
Policing is another example. I heard Kenny MacAskill recall that creating Police Scotland was driven by financial savings and they then dressed up "necessity as virtue". The by-product he didn't mention was the creation of a quango answerable to the Scottish Government and removal of all local democratic input. Some 140 police stations have closed in the meantime, with nobody to defend them.
The list of centralisation symptoms is many and varied, urban and rural. The National Care Service is next in line, again removing local control and inserting the word "national". It's not just each policy that must be challenged but the centralising philosophy that underpins them. That is a curse of the SNP's Scotland which cries out to be reversed.
Comments
 0 comments
Want to join the conversation? Please or to comment on this article.