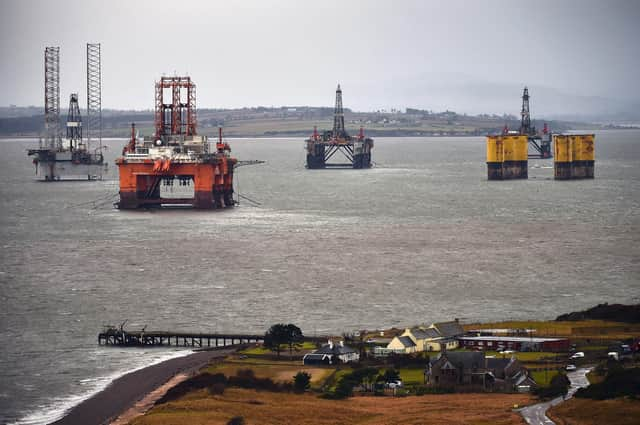 It is reassuring to find Murray Foote, former tabloid editor turned hired SNP propagandist, pursuing his new duties.
An Aberdeen councillor noted the oil price's collapse with the relatively innocuous words: "To think oil was at the heart of the SNP's independence campaign."
Mr Foote weighed in with lofty opprobrium for "scoring points... when the industry that fuels his local economy is in crisis".
However, it is fair game to recall that Scottish voters – including North Sea workers – were told by Mr Foote's current employers that the "likely average" price of oil was $110 a barrel.
In fact, it has not touched that level on a single day in six years and, as I write, stands at $22.50.
In happier times, a decent tabloid front page would have made the same point, perhaps under the headline, "How Scotland escaped the £40 billion SNP trap" or probably something snappier, illustrated by an enormous black hole.
Is this currently relevant? Of course it is.
Also this week, one of Mr Foote's employers demanded the UK Government should fund the shortfall created for Scottish universities by enforced over-dependence, which some of us have long warned against, on fees from overseas students.
In other words, everything is to be paid for from the same safety net they tried and failed to cut us off from – in addition to that £40bn shortfall from phantom oil revenues.
It remains the classic evidence that the authors of The Lie will say anything that serves their single objective, regardless of consequences for ordinary Scots.
That lesson can be put on the back-burner for now, but will not be forgotten "until the rocks have melted in the sun".