As Nicola Sturgeon's final week as First Minister draws to a close, so too does the tenure of many who served alongside her at the top of government and the SNP. The sun has now fully set on the 20-year era that has seen Nicola Sturgeon at the top of party, parliament and government. While the early days of the leadership debate were dominated by discussions of continuity versus change, this significant changing of the guard has made one thing clear: continuity is simply off the table.
Even before recent events made change inevitable, the SNP has long found its strength in the party's ability to develop and move with the Scottish people. Growth, we should remember, is a sign of life. With a new chapter opening, the responsibility now lies with the incoming First Minister to determine the direction this growth will take. To do so, they should already be thinking about three important questions I believe they must get right before they can stride into making afresh the case for independence.
First: what kind of government do they want to run? I have heard it said that the Scotland Office was once the place where ideas go to die. But with a newly peripatetic and activist Dover House, the likes of which we have not seen for over 20 years, some feel this is no longer the case. It's therefore vital that Bute House ups its game, and is known as a place where ideas go to thrive.
While it is no secret that Nicola Sturgeon ran a tight ship, she brought policy expertise right into the heart of government. But while her advisory groups – on human rights, the environment, Europe – were a welcome initiative, they were nonetheless established in reaction to external events, like Brexit and COP26. Bringing outside voices into government should be a matter of course for the next First Minister.
They might look to the US State Department's Policy Planning Staff for inspiration. Run by civil servants and outside experts, from academics and military officers to doctors and chief executives, the Policy Planning Staff, whose first assignment was to design the Marshall Plan, provides a body of critical friends who bring different perspectives and experiences into the US Government's policymaking process.
I will not pretend that the Scottish Government grapples with the great geostrategic questions of our age with the same travail as the US State Department. But the Scottish Government does deal with matters of life and death, as well as commanding great spending and legislative power.
We in Scotland are blessed with some of the world's finest minds working in our universities. The next First Minister could encourage ministers to create their own councils of experts from among them, as well as from other sectors.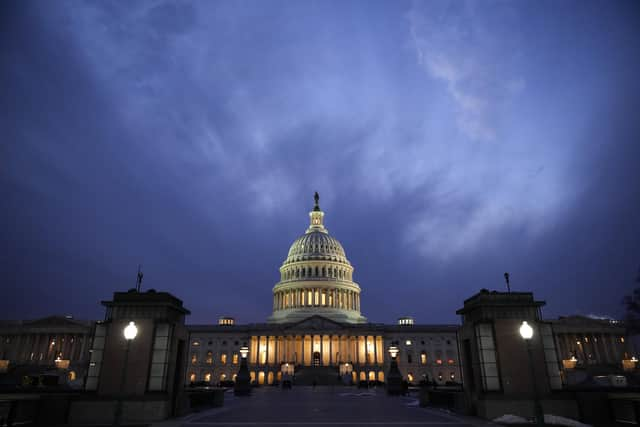 Secondly, the First Minister will have to seriously reflect on the kind of culture they want to create in the Scottish Parliament. Scotland is fortunate to have an electoral system which encourages compromise and coalition-building, enhancing collaboration between parliament and government. The next First Minister must do all they can to take advantage of that system, rather than see it as a problem.
Monica Lennon's impressive four-year campaign to have free period products in all public buildings was, to my mind, the Scottish Parliament working as it was designed to. The next First Minister should not be shy in embracing this collaborative spirit that the very architecture of the parliament was designed to foster.
Having sat on the Foreign Affairs Committee in Westminster, and chaired some all-party parliamentary groups, I know first-hand how invaluable cross-party work can be: not only has it allowed me to develop my policy knowledge and scrutinise legislation more effectively, but it has also (whisper it quietly) seen me find common ground and build unlikely coalitions with politicians from all parties – something which is more healthy and productive than we sometimes care to admit.
Finally, the winner of the leadership race will have to think about their other role, as leader of the SNP. What do they want our party to look like in five years? From our governance and internal democracy to the recruitment of fresh talent and enhanced vetting procedures, party members deserve a credible plan for internal regeneration.
To take one example, I look to Sweden, where the Social Democrats' youth wing has dedicated working space in their party headquarters. I then look to our own youth wing – a group of phenomenal young activists who fundraise and campaign for our party in their spare time, often from their bedrooms – and can't help but wonder if we might be able to do more for them.
Similarly, I look to our party's National Executive Committee – our top governing body. Is our governance and internal democracy really enhanced by having an NEC larger than the Scottish Cabinet, the EU College of Commissioners, and the UN Security Council? It is not. Reform of the party's political and operational nuts-and-bolts is long overdue.
If the leadership contest does one thing, it should be to place these three questions about government, parliament, and party at the forefront of the candidates' minds. As leadership contest comes to an end, the winner must be forthright about the challenges ahead and have a plan for tackling them.
The next First Minister will usher in a new era in Scottish political history. They should embrace this opportunity to foster a dynamic and collaborative culture in government, encourage an atmosphere of healthy debate in parliament, and build a more resilient SNP.
But they must also be aware that, as the economic and political challenges that will define this decade increasingly make themselves known, Scotland will not be immune. The next First Minister must be ready to hit the ground running.
Stewart McDonald is SNP MP for Glasgow South