SNP in spotlight over finances mess, but transparency in politics remains a cross-party issue - Alexander Brown
Unless you've been living under a rock, you may be aware the SNP is facing a few questions at the moment about transparency.
Humza Yousaf's party – but more accurately Nicola Sturgeon's party at the time – saw its auditors resign, but for some reason forgot to tell the public or many SNP figures.
In isolation, these things happen – if it weren't for the missing money, £110,000 campervan, and the fact the party also lied about membership figures, forcing its communications chief Murray Foote to resign after it emerged there had been a dramatic drop in numbers.
Without auditors, the SNP is facing being unable to pay its Westminster staff, and there's been a mighty row between the current leader Stephen Flynn and his predecessor Ian Blackford over who knew what and when.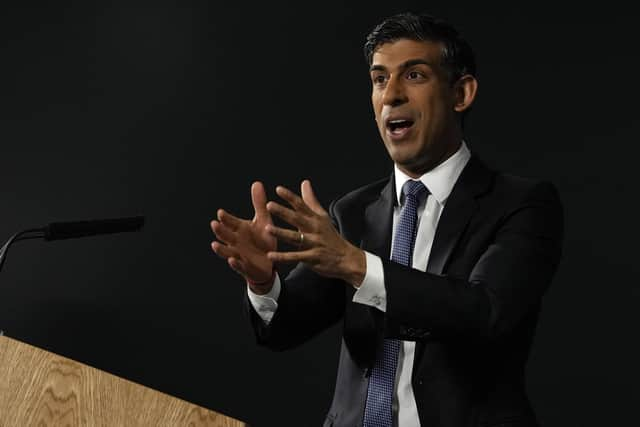 Opposition parties are positively giddy, desperate to score points in a way that isn't problematic during an ongoing police investigation. So instead of the phrases they'd perhaps prefer, political tweets and journalists' inboxes are full of calls to be "transparent", the SNP must be transparent, my party is calling for transparency.
This is all well and good, and I'm loathe to lump everyone in together, but the problem is, nobody is transparent in politics. This was crystallised this week by the Prime Minister's visit to the Scottish Tory conference in Glasgow – an event he hoped to attend relying purely on a speech rather than actual conversation.
The issues began over a media huddle, something Rishi Sunak didn't want to do when it emerged it wouldn't just be for broadcasters and the selected papers he always speaks with.
Journalists from The Scotsman, however, and a host of other organisations were blocked from attending, only spared being asked to leave due to an act of solidarity by their more-palatable-to-Downing-Street colleagues.
Having refused initially, Downing Street then claimed they'd just do a clip for broadcasters, before changing to only doing it given certain questions aren't asked, to facing the media huddle, but not without an aide telling journalists to delete their tweets about a lack of transparency.
In hoping to avoid coverage, Mr Sunak guaranteed it, all because his team didn't want to deviate from their planned message by facing questions.
This isn't uncommon in the Tory party, which has longed duck scrutiny by pretending criticism is bias. Ministers boycotted Good Morning Britain, journalists from left-wing outlets were refused access to Conservative conference, and Boris Johnson once hid in a fridge. Even Theresa May, a veteran politician above the culture wars, skipped leader debates during the election she called.
Labour aren't innocent either, with this newspaper revealing earlier this year a finding of sexual harassment against one its own MPs, something they somehow failed to tell those who might have to work with him.
Whether its ferries or appointments or loans sorted by BBC chairmen or donations or huddles or conferences or finances, reporting on them isn't an attack on an ideaology. It's a healthy part of our democracy, the so-called battle of ideas.
Politics is about winning the argument, not hiding from it and waiting for the other side to go away.
Comments
 0 comments
Want to join the conversation? Please or to comment on this article.