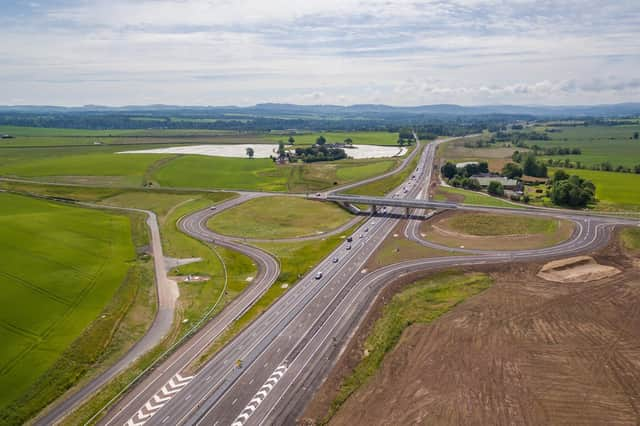 The issue is a vital one for my constituents in Perthshire who have to use the road daily and for the people of the Highlands and Islands for whom it is a major arterial route. I can also speak from personal experience about the dangers of the road. In 1990, the car I was in was involved in a head-on collision on the A9 near Carrbridge, leaving me with multiple fractures.
I was one of the lucky ones. I survived. Too many others have not been so fortunate. It is clear to me, as it has been to so many others, that only by completing the dualling of the road will we reduce the accident risk substantially.
I was pleased when the SNP government committed back in 2011 to dual the road in its entirety as far as Inverness. Sadly, since then, progress has been slow, even taking into account delays caused by Covid.
The dualling programme was due to start in 2015 and to be completed by 2025. However, in the 11 years since that commitment was made, just 12.5 miles of dual carriageway have been opened. To put that in perspective, the Conservative governments of Margaret Thatcher and John Major opened 25.3 miles of dual carriageway between Perth and Inverness, more than twice as much.
Last week the Scottish Government announced that the orders would now be made for the Killiecrankie section of single carriageway to be dualled (in the process building over much of the historic battle site). While that looks like progress, it takes us forward very little without a commitment to move this and other projects into procurement.
There are now four sections of the road where all the planning and legal processes have been completed, and all that is required is for the procurement process to begin with construction to follow. It is unclear why there have been such substantial delays in taking these forward, and I will be pursuing this with the Scottish Government. These are roads after all – not ferries.
I know that there are many in Perthshire and the Highlands who are very concerned that the involvement of the anti-road Greens in the Scottish Government is a factor in the slow progress towards A9 dualling. While the SNP in government regularly insist that their commitment to the project is undiminished, actions speak louder than words.
There are strong economic arguments for the benefit to Perthshire and the Highlands and Islands from completing the dualling of the A9, but to me this is an issue principally of road safety. I hope that the Scottish Government will now fulfil the promise they made in 2011 and deliver a fully dualled road.
Any more dithering could literally cost lives.
Murdo Fraser is a Scottish Conservative MSP for Mid-Scotland and Fife