Slow down to think and build relationships in this superfast business world - Sophie Devonshire
Anyone in a leadership role in business over the last few years has experienced the pressure to increase the pace as we emerge from a decade of disruption. Game-changing tech advances have driven it, and an 'epidemic of impatience' the result. The hot breath of the shareholder pushes change and our audiences expect everything superfast, Amazon Prime-swipe time.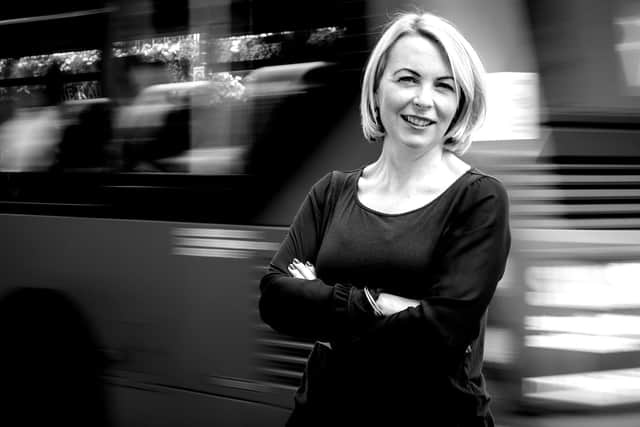 This 'need for speed' has intensified more as we've responded rapidly to Covid-19, sprinting to change and pivoting at pace. The lessons learnt have been remarkable but the pressure for many has been exhausting.
Research for my book 'Superfast: Lead at Speed' (John Murray Press) explored sustainable ways to navigate this pace race. Analysis of 100 global business leaders revealed the strongest were those who didn't just respond by rushing, but who learnt to be pace-setters ,to ensure they built in pauses to plan, but also structured to move fast when needed. Key was also understanding the difference of acting with velocity; speed but in the right direction. Leaders set that direction, ensuring teams move with purpose as well as pace.
Great marketers are at the heart of business pace-setting success; the connectors who join up thinking inside business and connect the consumer to commercial outcomes. Marketing excellence has never been more urgently needed but those in the industry are under serious pressure. Audience expectations are changing at warp speed and so are the choices we have to communicate with, track and understand them. How do great leaders get it right? How do ambitious changemakers deal with the need to move faster?
The Accelerating Power of Connections
The answer to this lies in a recognition that we cannot do this alone. Great leaders have always recognised the power of connections (between ideas and people). I joined as Global CEO of The Marketing Society this year and am enjoying getting to know the vibrant community in our Scottish Hub. The community are brave, brilliant and help each other do well in business and do good in the world.
This starts when needing to think differently. 'Borrowing brains', seeking diverse perspectives and working with thinking-partners will dramatically accelerate abilities. Anyone who likes to go faster loves a shortcut; learning from other's experiences is brilliant to speed up decision-making and success.
Our network share ideas, stimulate thinking and encourage each other to be changemakers and ground breakers, to innovate and accelerate, to lead organisations that make an impact and make a difference.
Coding geeks explain that a way to speed up tech platforms is 'networks'. That's also true in life and in business but many are (understandably) uncomfortable with the idea of networking. Being part of a community who are committed to impact feels different. We help each other; we can help business get through these abrasive times and we can be part of a more positive world; by working together.
A leader I know recently described this year as 'Ninja-hard' times (perhaps a better description than the cliché of 'unprecedented'). A community of connections support each other and together set an amazing agenda in a world that's moving superfast and shows no sign of slowing down.
The smartest people understand we can do more when we don't do it alone, and we can move faster when we work with others. Slow down to think, connect, build relationships and voila! We move further and faster together to get (as the Red Queen put it) 'somewhere else'.
Sophie Devonshire is author of No.1 Amazon bestseller, Superfast: Lead at Speed (John Murray Press) and Global CEO The Marketing Society.
Comments
 0 comments
Want to join the conversation? Please or to comment on this article.