Shetland: The justice system feels different in a place where everybody knows your name – Karyn McCluskey
The degrees of separation on Shetland are small, so people may know both the accused and the victim
How many of us could live on an island like Shetland? To be more accurate, islands. Shetland encompasses an archipelago of 100 islands. I write this on the plane home from spending time with justice colleagues, police and third-sector staff there. It's been an eye-opener. It is remote, and life can be isolated but it's not anonymous. No sirree. Everyone knows everybody. For the native Islanders, that's just the way it is, or "it's aye been".
This can be a reassuring state of affairs. Outwardly it's a great place to bring up kids, huge freedoms (despite the difficulties of getting from A to B), tight family networks, communities connected enough to identify when someone hasn't been around and a neighbour that'll chap the door. And wow, is it beautiful.
That's not to say that there aren't challenges: food and fuel prices, the cost of getting off the islands, and the impact of bad weather. For teenagers, I can imagine that the boundaries imposed by being known by everyone, with limited places to hang out, to grow and develop, make mistakes and explore who you want to be might feel suffocating.
Splitting up from a partner or having to leave because of domestic abuse can be incredibly complicated in islands with a population of 23,000 people. The chances of seeing the other person can be constant, and services have sprung up and adapted to the peculiarities of island life, to mitigate risks and impart coping strategies. Postcode justice is used to denote the variability of service provision across the country, but there is positive 'postcode justice' here – justice designed and delivered to meet the unique way of life on the islands.
Nothing is secret for long in communities across the islands, and for those who end up in the justice system, it can be a whole different ball game. Drugs and alcohol problems are reflected here, like they are in other areas of Scotland – but everyone knows about it. Get into trouble, have the police at your door – everyone knows about it. Get charged and appear in court then your name, address and age will appear in the local press – and everyone will know about it.
The local newspapers provide a crucial role on a small island, they reflect the standards, ethos and set the mood music of the community. Journalists who live on and love the islands provide not only news but a public service.
For those of us who saw our parents get the local paper religiously to read the 'hatches, matches and dispatches', or photos of local gala days, we remember how it felt like the glue that kept our community together. The most chat was around the court reports. The names and details of our local citizens who had offended against justice and were dealt with in court. The degrees of separation on Shetland are small, people will know the accused and in all likelihood, the victim, so it was heartening to see large adverts under the court reports for supportive services.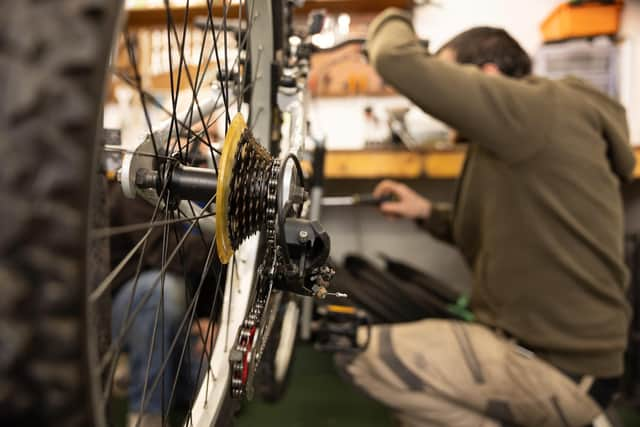 Justice on the islands is the same but different, unique circumstances with services specifically attuned to island life with all its vagaries.
Karyn McCluskey is chief executive of Community Justice Scotland
Comments
Want to join the conversation? Please or to comment on this article.