Sherry Week 2023: What's on in Edinburgh as annual event turns 10
At the risk of sounding like a gran, or the late great Dot Cotton from Eastenders, I am very partial to a sherry.
What started as an appreciation of Tio Pepe thanks to my mother drinking it has grown into a long-standing love of the fortified spirit.
It has long been lauded as the next big thing – much like the neighbourhoods in cities that will be the next gentrified transformation – but sherry has never really taken off as a drink in its own right in the UK, which is a shame.
It is part of the backbone of the Scotch whisky industry, with its pedro ximenez, fino and oloroso casks sold to distilleries to mature the spirit into sweet, Christmas-spiced whiskies – think The Dalmore, Glendronach and Aberlour A'Bunadh – or to finish liquid that's spent some time in bourbon.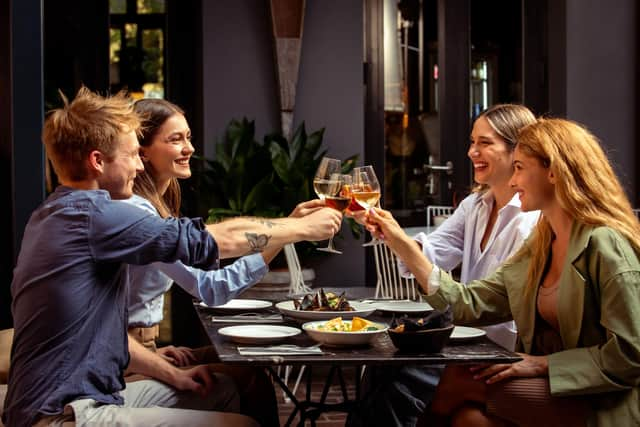 Helping to smooth out the character of the spirit and giving it a far richer, fruitier character, these sherry casks, which were destined for whisky distilleries, arrived in the ports of Glasgow and Leith in vast quantities. They were readily available until the 1950s when legislation in Spain changed the way Bodegas distributed the drink.
While it is lovely on its own – my favourite type is Paolo Cortado, which I first tried in San Sebastian – the dry fruit notes of sherry can be a welcome addition to cocktails, which I am seeing more and more in cocktail bars. At home, it's often used in old fashioneds.
This week marks the start of Sherry Week, and surely an ideal excuse to get better acquainted with this drink, which is much loved – and lauded – in its native Spain. This year is the tenth anniversary of this global annual festival of sherry wines and it runs from November 6-12. The week sees venues across Edinburgh host events, tastings and paired dinners. There are specially designated routes, or 'Sherry Rutas', that take in a number of bars, restaurants and wine stores across the capital. The Sherry Week website lists events and venues, helping locals in Edinburgh to choose and book as applicable.
A few Edinburgh highlights for the week include:
- Sherry Week in-store sampling at Woodwinters, with three different sherries open to taste all week, along with a selection of cheese and olives to pair;
- Store tastings at Great Grog Wine – complimentary and with small tapas pairings;
- A four-course Sherry Dinner at McLarens On The Corner – a guided discovery of why sherry is a favourite wine for food pairings;
- A Sherry pairing experience at Fin & Grape – a very special pairing flight paired with delicious sharing plates and;
- A tapas sherry experience at Indaba Café Bar, with five incredible tapas plates and five delightful Sherries.
First launched in 2014 as a word-of-mouth series of events over the course of one week, Sherry Week has grown exponentially. The past nine years have seen half a million wine-lovers participating in more than 18,000 events in 40 countries and four continents. I for one am looking forward to getting in touch with my inner Frasier and Niles, and finding out more about this wonderful drink and how it can be paired with food.
Comments
 0 comments
Want to join the conversation? Please or to comment on this article.