Seasonal affective disorder (SAD) affects more people in Scotland than you might think – Professor Hester Parr
As we prepare to turn the clocks back at the weekend, it's important not to overlook the effect that sunlight can have on our mental health
Autumn is here. Which means that winter is just around the corner. That's the tone of many a conversation you'll hear this coming weekend as we put the clocks back. We'll talk about the shortening days, the lack of light, and having to grit our teeth through the long, dark months to come.
This is all standard stuff surely? Especially in stoical Scotland! Well, perhaps we need to listen a wee bit closer. For some of us, this is an especially anxious time of year, when getting less natural light is deeply disruptive to well-being and mental health.
According to the Royal College of Psychiatrists, seasonal affective disorder (SAD) affects around nine per cent of Scotland's population. That's a statistic that doesn't capture all the folk who do suffer winter depression but haven't sought out a clinical diagnosis.
For the past year, I have been working with a research team from the universities of Glasgow and Edinburgh, learning more about what it's like to live with SAD on an everyday basis. As one of our interviewees explained, things can be tough: "There's like this kind of dread coming that it's just going to get darker and darker. It normally starts off just with an increased sense of fatigue and feeling exhausted all the time, and then over time I'll get really emotional during the winter and then thoughts spiral."
We've heard people describe other symptoms: over-eating, less appetite for social life, feeling a bit stranded on the sofa, or getting crabby with family and friends. All these can be common enough reactions to the lack of light.
While the diagnostic category of SAD is widely recognised by the public at large, arguably it gets under-used by GPs, or sometimes folded into general categories of depression. As a result, we can miss the ordinary details of the SAD experience, and a chance to get to know what works to change relationships with winter's lowered light.
This is precisely why we trialled our 'Wintering Well' programme. Working in partnership with poet-artist Alec Finlay, and the cognitive behavioural therapy experts, Living Life to the Full, we designed practical and creative activities to help our SAD-experiencing participants encounter the world of winter just a little bit differently. The programme proved to be a success, offering participants precious opportunities to connect, share, create and console. Our new project self-help resources and free guides are going to be launched at a 'Wintering Well' event at the University of Glasgow on Saturday, just a few hours before we change the clocks.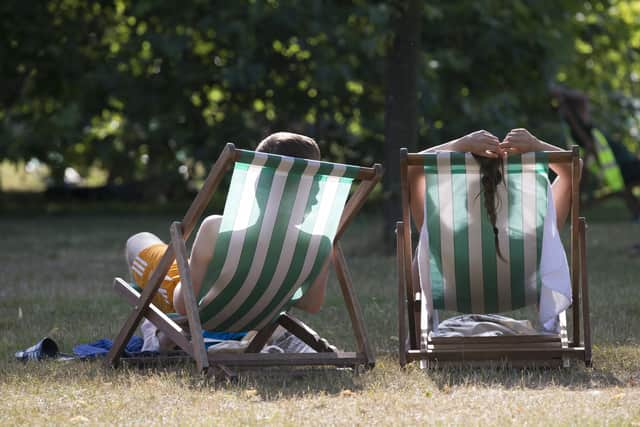 Targeted interventions can be a great relief for individuals. But there are reasons why greater SAD-awareness might be of benefit to us all. Climate change continues to trouble the traditional four-part seasonal cycle, weirding the weather and sending things out of whack. People with SAD are so finely attuned to the elements that we might usefully regard them as outriders for the rest of society. Near-future climate predictions suggest that wet conditions, gloomier skies and periods of lowered light could be experienced more widely. Listening to SAD experiences now might prove valuable if we have to continue rethinking our relationship with the seasons.
To book a space at the Wintering Well event, visit the eventbrite web page. Professor Hester Parr works at the University of Glasgow's School of Geographical & Earth Sciences
Comments
 0 comments
Want to join the conversation? Please or to comment on this article.