Scottish Rural Parliament may be SNP's idea of 'democracy' but real local government is being cut to the bone – Brian Wilson
Scotland is awash with government-funded client organisations of which very few outside their own circles have even heard
I know eighty grand is pocket money for these guys, but what on earth is the Scottish Rural Parliament? I was blissfully unaware we had one, far less what it does. Straight to Google where I find it to be a subsidiary of Scottish Rural Action which is, apparently, "a platform for rural and island Scotland".
It was no surprise to learn that the Scottish Government is "primary core funder" of Scottish Rural Action and the Scottish Rural Parliament. The former describes the latter as a "democratic grassroots assembly" which requires an imaginative re-definition of "democratic".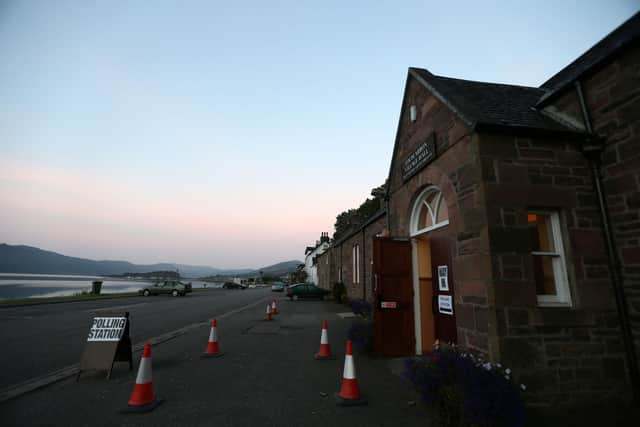 Anyway, I checked out the agenda for the biennial gathering of our "democratic grassroots assembly" and found the "main theme" will be "village halls and community spaces". To put it kindly, these are not the burning issues in any rural or island community with which I am familiar.
In a sense, this is harmless stuff. If well-intentioned people wish to congregate in Fort William in November to talk about village halls, then good luck to them, though I'm not sure why it costs £80,000. It's the "democratic" claim that needs challenged.
Scotland is awash with government-funded client organisations of which very few outside their own circles have even heard. These dogs are certainly not paid to bark but to provide cover for ministers who need to give the impression of activity.
Meanwhile – urban and rural – we do all have local parliaments for which people vote, this being the normal prerequisite for the description "democratic". They're called councils and, in case Mr Yousaf hasn't noticed, they have been systematically starved of funds for the past decade.
The chief executive of my own local council told a Holyrood committee recently that it has suffered a 20 per cent revenue loss and is barely able to perform statutory functions, far less do any of the creative things local authorities used to deliver for their communities. That is the fate of genuine local democracy.
The close cousins of the "client organisation" network are centrally controlled "funds". Since gaining power, the SNP has moved direct funding away from councils to create innumerable "funds" which are distributed as alms at ministerial discretion.
It is a very effective way of maintaining centralised control, discouraging dissent and putting a political stamp on every act of largesse, swathed in saltires with ministerial press releases thrown in. Funding local authorities to set their own priorities has none of that allure.
One effect is that both councils and hard-pressed organisations which used to have some certainty in their funding relationships are now obliged to fill in endless applications in the hope of winning each lottery of centralised "fund" allocations. Edinburgh knows best!
You may, for example, be unaware that the Scottish Government has a social isolation and loneliness fund which just scattered £3.2 million around 51 projects. Turning up at an Inverness foodbank, the minister, Emma Roddick, declared it "a great example of how this Scottish Government funding will help to bring more people together, creating stronger social connections and improving public health".
But is it really? It seems likely that local authorities could do all of that much more effectively if these funds were put together, distributed as part of their annual settlement and used strategically on the basis of local knowledge and needs. But where would the political capital be in that?
The façade of democracy conceals the intellectual vacuum which is the hallmark of SNP government. An £80,000 hand-out to discuss village halls comes a lot cheaper than hard political action on rural housing, rural land ownership, rural transport – all of which would dominate agendas of any "democratic" forum.
They have been getting away with this stuff for a long time but eventually people notice, both urban and rural. This week, for example, there seems to have been a rising tide of anger about the embarrassing condition of Glasgow under SNP control at all levels and the dearth of strategies to address even the most obvious symptoms.
Exactly the kind of outcomes described by Ms Roddick are more distant than ever in Glasgow due to the latest round of cuts. Glasgow has just slashed its health and social care budget by £22 million which puts the confetti-scattering of £3.2 million around Scotland into perspective.
While all this is going on, there is an almost surreal sense of detachment from reality on the part of Mr Yousaf with his Ruritarian musings about the colour of passports we would be carrying after independence and whose grannies would qualify. Does he really think anyone outside the cult shares that priority?
Perhaps other parties could unite around a Liberation Day for Scotland – when the third sector feels free to speak out, civil servants have the duty of neutrality restored, redundant client organisations are closed down, and centralised funds channelled through local government.
As for a "Rural Parliament", can I suggest a lesson from history about how a real parliament worked for rural Scotland. Eighty years ago next week, the Hydro Electric Development (Scotland) Act received Royal Assent. Less than two years previously, a high-powered committee had been set up to advise on the strategy. Its recommendations were acted on, the legislation passed and the Cooper Committee became history. All in two years.
For good measure, at the height of war, £30 million was made available – more than a billion in today's money. The outcome was the most transformative piece of "rural" legislation in 20th-century Scotland. Nothing against village halls, but where did it all go wrong?
Comments
 0 comments
Want to join the conversation? Please or to comment on this article.