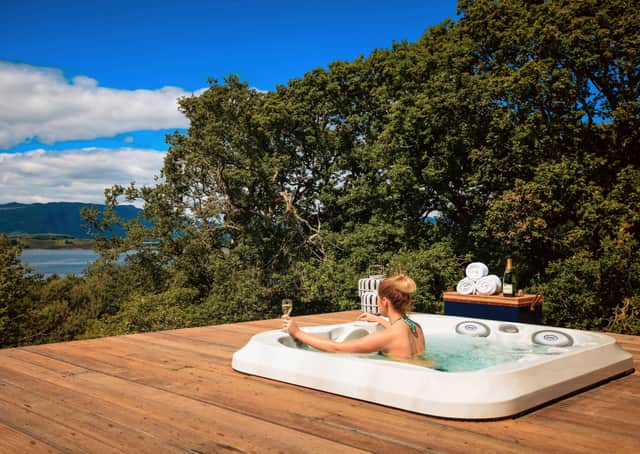 As the managing director of Inverlochy Castle Management International (ICMI), I've been privy to how each of the ten exclusive Scottish properties under our management have shown real flexibility over the past few months, completely redesigning the guest experience to ensure optimal safety– yet not at the price of the luxury experience our guests expect.
A recent Euromonitor report found almost 60 per cent of people will reduce their international travel in the short to mid-term, putting Scottish properties in prime position to welcome local visitors to rediscover Scotland this summer. Indeed, an opinion poll carried out by Edinburgh research company – 56 Degree Insight – suggested three quarters of Scots would consider going on an autumn or winter holiday at home this year.
It would of course be naïve to think that the road to recovery for Scotland's hospitality sector will be smooth. Tourism is worth £11.5bn to the Scottish economy and supports one in twelve of the country's jobs – much of that hinging on international long-haul visitors spending extended periods of time exploring the country.
Although the recently announced travel corridor, or air bridge, agreements may go some way in helping tourism make a quicker recovery, they also require a spike in public confidence as opposed to a second spike in the virus. It really is unchartered territory and we can only prepare for every eventuality as best we can – and part of that is a focus on the domestic market.
While we'd usually be preparing to welcome guests from around the world, we've instead focused on inviting people living in the UK to remember what luxury feels like, built on the insight that as we come out of lockdown, one of the most common lessons learned is to adopt a slower, less frenetic pace of life, making the most of what is nearby – whether that be enjoying local gardens, visiting a local restaurant or discovering a hidden gem. We're lucky that our properties – which range from the Isle of Eriska Hotel on a private island to the fairytale Crossbasket Castle – are located in some of Scotland's most desirable locations, providing guests with an ideal base to explore.
We've of course not forgotten one of the primary reasons people are booking staycations is to relax – perhaps something all the more important given that one of the most commonly observed hashtags during lockdown was #CantSleep, with sleep psychologists attributing it to lack of routine, decreased daylight exposure and increased stress.
Just some of the additional measures we've put in place include the fogging of each of the 145 bedrooms available across the ICMI properties before and after guest use with a market-leading electrostatic fogging machines to fully disinfect all surfaces, the building of an app in place of menus and in-room directories, one-way systems and socially distanced dining, as well as sanitising stations located around the properties. It's these behind-the-scenes details that hotels have been refining over lockdown that will allow for a seamless front-of-house luxury service to be carried out. Research has shown that people are emerging from lockdown with an increased sense of duty to support local suppliers and independent retailers, and have a hunger to know where their food, drink and other goods are coming from. Working with over 90 Scottish suppliers across the ICMI portfolio means a hyper-local focus has always been part of our experience, and we recognise our duty to continue to work with and support these businesses and people as they too have faced threats to their livelihoods during the pandemic.
Safety will take priority, but the people-centric nature of hospitality is also important – it's about finding a way for the two to work symbiotically. Ultimately, the tourism industry can educate, it can lift and enhance wellbeing and provide experiences that create true emotion – which is what will drive bookings.
The reset that the past few months has provided has brought with it some positives. As an industry that has been traditionally slow to innovate, we've seen new technologies be embraced that will enhance and uplift experiences without compromising on the human connection for which the luxury tourism industry is renowned.
As we embark into what will be a new era for tourism, it'll be a continuous process of evolving and adjusting, but we're a resilient and professional industry and I'm confident that the sector can – and will – rebuild itself.
The ICMI Collection includes ten luxury Scottish hotels as well as The Liming and the Bequia Plantation Hotel on the exclusive Caribbean island of Bequia. For more information, visit icmi.co.uk.
Norbert Lieder, managing director of Inverlochy Castle Management International (ICMI)