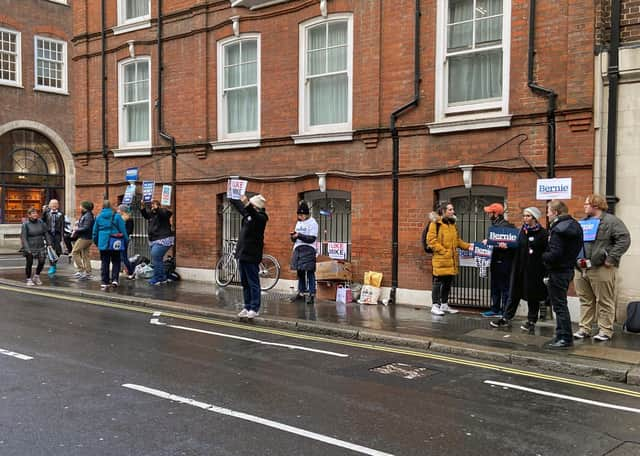 For sure, the pandemic could worsen and it may still be required, so contingency planning there must be. But assuming lockdown's lifted, the vaccine roll-out is proceeding and the situation's improving then I see no reason why they shouldn't, and indeed many more reasons why they should.
Democracy's vital and holding governments to account's essential. That's why elections need to be held and indeed even during an event such as this pandemic.
There are issues over the handling of the pandemic that are the electors' right to decide upon. Now I believe the Scottish government has done well in these difficult circumstances. Of course, there's been some mistakes made and other aspects that were beyond their powers.
But it's important that the public have their say. The opposition can challenge or put forward an alternative, which's vital especially as we consider where to go from here. It's also important that those who deny the issue or query the cure can have their say – and more importantly be rejected by the electorate.
Campaigning will have to be curtailed but then so has life. Moreover, even when this is all over, whether we return to the same ways and methods is debatable. People will still hesitate to chap doors and many may not welcome such approaches. Politics will have to adapt as other aspects of life have done.
It's also neither without precedent historically nor proved impossible in other lands at the moment. In December 1918, weeks after the armistice and amid a global flu pandemic, Britain went to the polls. Likewise, in July 1945 when war was still raging in the Far East.
The USA has just completed one of the most important elections in its history and the turnout was up significantly on previous ones despite the virus. Other nations have managed likewise. Postal ballots and extended polling are possible and social distancing can be achieved with thought and planning. The election can and should be proceed.
A message from the Editor:
Thank you for reading this article. We're more reliant on your support than ever as the shift in consumer habits brought about by coronavirus impacts our advertisers.
If you haven't already, please consider supporting our trusted, fact-checked journalism by taking out a digital subscription.