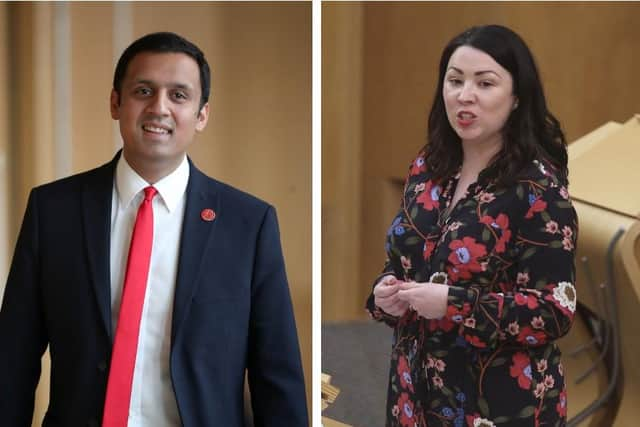 I would agree with what many others have written that Richard Leonard is a decent man, who was simply unable to connect with the public.
The race is now on to find a successor to try and turn around the fortunes of a party which dominated the Scottish political scene for most of my lifetime. The decline of Scottish Labour has been as swift as it has been dramatic; as recently as 2015 it held the majority of Scottish seats at Westminster, and now it lies firmly in third place in Scottish politics with just one MP, and precious little sign of recovery.
Whilst a degree of schadenfreude at the misfortunes of political rivals is always tempting, I have always believed that Scotland does need a strong left-of-centre pro-Union voice, and that is something that Scottish Labour have singularly failed to provide in recent years.
On too many occasions at Holyrood, the party has failed to make arguments for the UK, all too often siding with the SNP in nationalist attacks on the UK government. As we see from the polls, a strategy of out-natting the Nats is politically ruinous.
What Scottish Labour need to do is to rediscover their conviction as a pro-UK party. That means stop propping up the SNP, and start working with those, in other parties and none, who want to see the SNP defeated.
One of the most ludicrous legacies of Richard Leonard's leadership was that Labour work in coalition with the SNP at council level in places like Fife, but hard-working Labour councillors in Aberdeen who entered a successful administration with the pro-UK Scottish Conservatives were effectively expelled from the party.
There is no future for Scottish Labour as a pale imitation of the SNP. It will only claw back the votes of those who it has lost to the Nationalists by winning the argument in favour of the Union. That is something that needs to weigh on Labour Party members' minds when they make the choice for who their next leader should be.
Murdo Fraser is a Conservative MSP for Mid-Scotland and Fife
A message from the Editor:
Thank you for reading this article. We're more reliant on your support than ever as the shift in consumer habits brought about by coronavirus impacts our advertisers.
If you haven't already, please consider supporting our trusted, fact-checked journalism by taking out a digital subscription.