Scottish independence: Why SNP should abandon its plan for divisive second referendum – Pamela Nash
After a dark year, the start of 2021 brings with it hope for the future.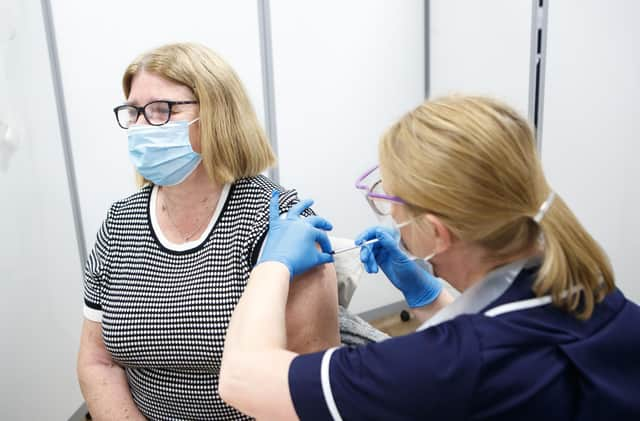 While there are undoubtedly challenging days still ahead, the rollout of the coronavirus vaccines means there is light on the horizon.
And there is hope too that the togetherness generated in 2020 has made a lasting impact on our society.
There is greater recognition of the vital role of key workers and a renewed sense of community spirit thanks to acts of kindness by hundreds of thousands of people.
After years of division – both political and societal – there is an opportunity for unity.
A divisive obsession
And yet there are those in the nationalist movement who are still so obsessed with the constitution that they want to divide Scotland once again.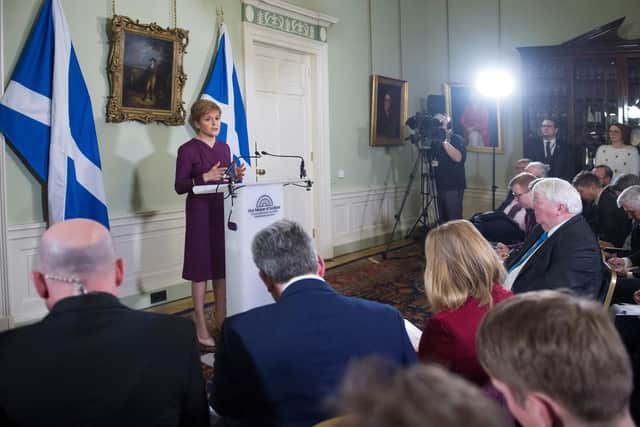 What an insult to everyone who has lost so much in 2020 it would be to abandon the solidarity that has helped us through these challenging times.
No serious politician should even contemplate holding a divisive second independence referendum any time soon.
If SNP MSPs and MPs are looking for a New Year's resolution, it should be to stop campaigning for separation and instead work on bringing every community together.
Instead, we have Nicola Sturgeon still wanting to have a referendum in the near future, and senior SNP figures George Kerevan and Steven Bonnar MP making disturbing remarks, with the former comparing their campaign to break up Britain to civil rights movements for the most oppressed, and the latter even – chillingly – claiming a "fight to the death" for separation.
I am certain I am in the majority of people who felt physically sick upon reading their comments.
The people's priorities are clear
All this at a time when we need our political leaders to be completely focussed on rebuilding our country. It will take time; that is not in doubt. There will continue to be sacrifices as Covid restrictions continue until the vaccine is fully rolled out, and there will be long-term challenges for both public services and the economy.
With so many NHS operations cancelled at the start of the pandemic, there are concerns about future spikes in conditions such as cancer.
And while there has been an unprecedented level of support for businesses, with more than £8 billion added to the Scottish budget from the UK government to assist the Covid-19 response, jobs and livelihoods will still be at risk for years to come. It's clear what 2021 must be about: recovery.
That must be the focus of both the coming Scottish election campaign and the parliamentary term which follows.
The people of Scotland, in opinion poll after opinion poll, have made it clear what our priorities are.
The powers of devolution
The climate emergency has not gone away – and Glasgow is hosting the Cop26 UN climate summit this year.
Let's focus on ensuring that Scotland sets an example to the world, rather than subjecting international delegates and journalists to an insular debate about our constitution.
And there is an urgent need for the Scottish government to prioritise the drugs crisis in 2021.
Our drug-related death rate has increased and dwarfs all EU countries. The drugs debate is a prime example of how the powers of devolution can be used.
While laws around drug classification and consumption rooms are reserved to the UK government, treatment and recovery services are devolved to the Scottish government.
Rather than searching for grievances, it's time to remember that co-operation should be at the heart of devolution, not division.
A recent poll found that a majority of people in Scotland are dissatisfied with the way that our two governments work together, and particularly want the administrations to co-operate more amid the coronavirus emergency.
Both governments must put their differences aside and work harder to bring everyone together.
SNP's populist rhetoric
Of course, it won't be easy as intergovernmental tensions will inevitably increase this year as a result of Brexit, and Nicola Sturgeon is already wasting no time in using it to promote her case for separation.
It is almost comical the number of positions the SNP has gone through: the euro, not accepting the euro; leaving the EU is a price worth paying for independence, we are being dragged out the EU against our will; 'no deal' is the worst possible outcome, let's vote for 'no deal'.
The only SNP position on Europe that is consistent is that it will take the populist line of the day in order to try and gain support for Scotland to leave the UK. And the repeated claim that a separate Scotland would stroll back into the EU simply doesn't hold water – there would have to be a crippling plan for reducing our deficit in place and a commitment to join the euro, with no guarantee of success.
Long before any repeat debate about Scottish independence is held, the SNP must be honest with voters about the reality.
But that debate should be for another time.
Right now is the worst possible time to find new ways to divide Scotland, which is why the SNP should abandon its plans for a divisive second independence referendum that would tear communities apart.
Instead, let's make sure that 2021 is a year of hope, when we build on the community spirit of the past 12 months and we work harder than ever to bring people together.
Pamela Nash is chief executive of the pro-UK campaign group Scotland in Union
A message from the Editor:
Thank you for reading this article. We're more reliant on your support than ever as the shift in consumer habits brought about by coronavirus impacts our advertisers.
If you haven't already, please consider supporting our trusted, fact-checked journalism by taking out a digital subscription.
Comments
 0 comments
Want to join the conversation? Please or to comment on this article.