I've been under the misapprehension that no matter your political views, you'll find Question Time intensely irritating, but then if the show didn't work the BBC would stop commissioning it and, according to pollsters YouGov, 28 per cent of its viewers actually like it. Hard to believe, I confess, but as the BBC News at 10's audience hovers just below three three million, that suggests around a million people every Thursday can watch Fiona Bruce and guests without throwing their biscuit wrappers at the box.
Last week's outing was a rare foray into the Highlands, broadcast from Fort William, and sure nationalists were infuriated by the number of times Ms Bruce interrupted the SNP's nominee, new Net Zero and Just Transition C abinet Secretary, Mairi McAllan; 14 times according to the National newspaper, compared to 11 interventions for Conservative peer Malcolm Offord and nine for Labour's Jackie Baillie. That Ms Bruce was trying to make the intricacies of Scottish constitutional wrangling understandable for the rest of the UK didn't wash with SNP president Mike Russell, who complained that "the blatant bias against SNP guests on the panel continued in Fort William". Whatever.
To my ears anyway, London BBC is soft on SNP guests because their presenters aren't over Scottish detail, like the armchair ride enjoyed by First Minister Huma Yousaf from the normally combative Michal Husain on Radio 4's Today programme last week. But whatever the perceptions of bias, it's to be expected that representatives of the governing party should have a harder time than the opposition, so it's somewhat thin-skinned to complain when the party of government in Scotland is under a more intense spotlight. And if Question Time raises your hackles and its entertainment you're after, you can always switch over to Live at the Apollo from 2015 on Dave.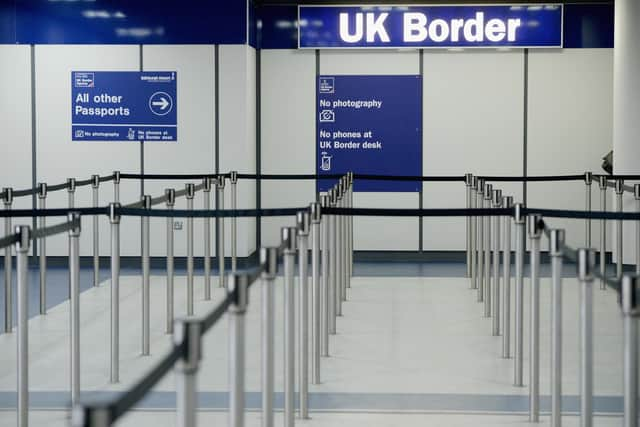 But it does produce enlightening moments and Thursday was no exception, particularly when Ms McAllan, asked by Ms Bruce to explain the SNP's strategy for achieving independence, conceded: "My party has a job to do to get support for independence up beyond 50 per cent, to 55 per cent, to 60 per cent." It didn't make headlines the next day, but it was instructive nonetheless that someone touted as the SNP's one to watch – a Sturgeon protege with the youthful appeal of Finland's Sanna Marin but the earnest steeliness of her former boss – set the same target for another referendum as Scotland Secretary Alister Jack. In fact, Ms McAllan set a higher bar than Mr Jack, because in an interview with the Politico news service in August 2021 he said the trigger should be a consistent 60 per cent support for a referendum, which could also include "bring it on" unionists, not support for independence itself.
Perhaps we will know more about SNP strategy after the rescheduled independence convention in June, which aims to give SNP activists their marching orders for the summer, which Mr Yousaf says will be built around regional assemblies. "The SNP team are working hard to organise and schedule our regional assemblies, and I will make an announcement shortly on a summer of independence campaign activity," he wrote in the National, which might at least use some of the mystery £600,000 raised for a second referendum campaign at the heart of the ongoing police investigation. Maybe if the assemblies can be held at Gleneagles, Cameron House and the Balmoral all the missing loot will be accounted for. And at least it gives the minister for independence, Jamie Hepburn, something to do.
Whether it throws up new arguments remains to be seen, but Mr Hepburn's official role means there is more than a suspicion it will involve public money, not just SNP funds. For the Scottish Government to pump more money into something against which more than half the public are consistently opposed would be a more than questionable use of taxpayers' money at a time when the services for which it is responsible are in crisis ─ it would be interesting to see how many taxpayers favour independence as opposed to the general public ─ but it's hard to imagine a summer of separatist talking shops producing better tactics than those struggling against the SNP's loss of public faith. Mr Hepburn's vow to talk about "the underlying strengths of the Scottish economy" is brave when official figures published last week showed it shrank by 0.3 per cent in the third quarter of 2022, when even North-East England grew by 0.7 per cent. More independence papers are promised, despite Mr Yousaf previously dismissing them as material which "sits on a website and nobody reads".
However, there was some realism in Mr Hepburn's weekend media round, notably conceding independence would mean customs checks for commercial traffic between an independent Scotland and the rest of the UK, a rare occasion in which a senior SNP figure acknowledged the inevitability of a hard border. But reverting to type, he insisted a barrier with the country which provides 60 per cent of Scotland's trade was worth it to remove one with a bloc responsible for just 15 per cent, according to Scottish Government figures. Nor did Mr Hepburn mention that 54 per cent of Scotland's EU exports are oil and gas, against which his government is turning its back.
But why let inconvenient detail get in the way? Question Time showed the old master, Alex Salmond, at his best. Why, asked the man who claimed the 2014 No campaign "conned Scotland out of independence", were electricity prices rising when Scotland can supply 100 per cent of its power from renewables and the price of wind and water hadn't gone up? Simplistic and unchallenged tosh, but a murmur of agreement went round the hall. It was a timely reminder how someone as apparently plausible as old "Sleepy Cuddles" can sway an audience. And with more of that to come this summer, for that we should be grateful to Question Time.