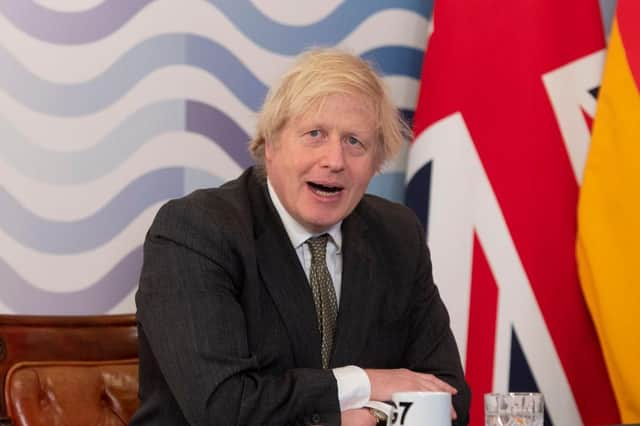 Instead, senior Downing Street officials are fighting each other like rats in a sack. Oliver Lewis, the head of the 'Union Unit', has resigned after two weeks in the job, replacing former Scots Tory MP Luke Graham who was sacked.
There have now been six incarnations of the Downing Street Union Unit since it was established 16 months ago "to strengthen the Union and Scotland's place in the UK".
Its lack of initial success led to a new Cabinet group being set up "to promote Boris Johnson's agenda and devise policies that will enhance the UK government's standing in Scotland, Wales and Northern Ireland".
By October last year it was reported Michael Gove had "ordered the creation of a unit to fight Scottish independence as concern grows that the government is failing to defend the Union" only to be overtaken in November by Johnson who was said to have taken charge of the Union task force "to boost the social and cultural case for the UK".
Recent glorious successes for the Union Unit have included: a full-out assault on the Scottish coronavirus vaccination programme just before it overtook the rest of the UK and getting the Prime Minister to say Scottish Nationalist (sic) Party at every possible occasion. It is hard to imagine more cack-handed, infantile approach to a growing constitutional crisis.
According to the editor of the Conservative Home website, Johnson's Downing Street is "like an unstable Middle Eastern autocracy – with jihadis, family militias, and outside actors exchanging fire".
Paul Goodman describes five factions falling out with each other: London old-timers, Vote Leavers, Carrie-ites, MPs and BoJo's new Chief of Staff. Scotland's future is reduced to the court intrigues of a party that hasn't won an election in Scotland in nearly 70 years and is uncertain how to quell the restless natives.
The fact the Downing Street 'Dis-Union Unit' doesn't have a single Scot working for it tells its own story.
The UK government is torn between full-frontal confrontation or deploying a mixture of carrot and stick in Scotland.
Leading political scientist Professor James Mitchell has described this as "The Knut Strategy". The Edinburgh University expert said: "Until there is understanding of causes of demand for more powers/independence and legitimate grievances addressed, then pressure will likely grow. Circa 50 per cent vote of no confidence in status quo is warning enough."
King Knut, or Canute, famously illustrated the futility of "trying to stop the tide". Johnson doesn't have the first idea how to grasp the thistle.
Johnson and his feuding courtiers don't have long to work out how they will deal with their "Scottish problem". There are now only 72 days until the Scottish Parliament elections.
Voters will have straight choice between Nicola Sturgeon's SNP and Johnson's Tories. Victory for one will be a mandate for an independence referendum while an improbable victory for the other will mean no referendum.
The Conservatives have not won a single election in Scotland since 1955. Participants in that UK general election are now at least 87 years old. It is unsustainable to keep governing Scotland from Westminster by either ignoring or opposing the electorate's wishes.
A message from the Editor:
Thank you for reading this article. We're more reliant on your support than ever as the shift in consumer habits brought about by coronavirus impacts our advertisers.
If you haven't already, please consider supporting our trusted, fact-checked journalism by taking out a digital subscription.