Scottish elections 2021: Gordon Brown offers good advice to Boris Johnson over independence. But will he take it? – Scotsman comment
Michael Gove's assertion that "it is not the case now… that the people of Scotland are agitating for a referendum" was at least, in a sense, half true.
However, the worrying thing for Scotland's unionists is that the remark – made on the BBC's Andrew Marr Show – suggests a head-in-the-sand approach among current UK Cabinet ministers to the re-election for a fourth term of an SNP government and a population split almost evenly on the issue of independence versus the Union.
Gove may have been attempting to defend the party line on a second referendum – that permission will be refused – but unionists will hope the UK government is formulating a more effective strategy than remaining in wilful denial about the level of support for nationalist parties and the pressure they are about to come under from the reinvigorated occupant of Bute House.
Nicola Sturgeon can be expected to make significant political capital out of the refusal to allow the new Scottish government to carry out one of its main manifesto pledges, in defiance of what is already being referred to by leading SNP figures as "the will of the people". This is a politically effective phrase that Boris Johnson will recognise only too well from the bitter disputes that raged following the Brexit referendum.
Writing in the Scotsman today, former Prime Minister Gordon Brown offers a thoughtful contribution to the independence debate, arguing that Johnson and co are making a mistake by seeking to turn this issue into a battle between Britishness and Scottishness with Union Jacks set to decorate UK-financed bridges and roads as if they were "gifts from the UK".
He points to new polling evidence which suggests that while committed nationalists and unionists each make up about 30 per cent of Scotland's population, there are roughly 40 per cent who are still to be entirely convinced by either camp.
This 'Middle Scotland' group tend to feel more Scottish than British but are "patriots" and not necessarily "nationalists". "If asked to choose between the two, they would choose Scotland rather than Britain and when they vote SNP, it is because they take the view that it is best at standing up for Scotland," Brown writes.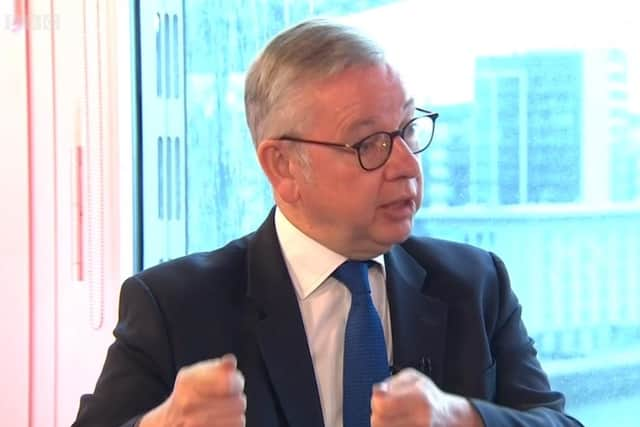 "But, crucially, they don't want to make the choice between being Scottish and British. Unlike the nationalists they have not given up on a British dimension, however small, in their lives."
Brown essentially argues that these people could be won over if the UK's constitution is reformed in a way that offers a credible alternative to the binary choice of the status quo or independence.
Johnson's current response to Scottish nationalism, Brown says, "ends up asserting Britishness in competition with Scottishness, [which] only helps to stand it up". "Muscular unionism" risks pushing Middle Scotland into making a choice on the Union and the numbers could fall badly for the Union.
"He [Johnson] has to change if the United Kingdom is to stay together," Brown adds.
The Prime Minister would do well to take heed of his predecessor's advice for, while they are political opponents on the UK stage, on this issue they are very much on the same side. This is something of a rarity, given the highly party political nature of most public discourse, but Brown is genuinely trying to be helpful and is concerned Johnson is making a historic mistake.
The question now is whether Johnson has the humility to realise that Brown is better placed to understand the factors behind support for independence and to develop a strategy to counter it.
Upon this, the fate of the Union could depend.
A message from the Editor:
Thank you for reading this article. We're more reliant on your support than ever as the shift in consumer habits brought about by coronavirus impacts our advertisers.
If you haven't already, please consider supporting our trusted, fact-checked journalism by taking out a digital subscription.
Comments
 0 comments
Want to join the conversation? Please or to comment on this article.