Scottish election 2021: SNP cannot claim a mandate for an independence referendum – Alex Cole-Hamilton MSP
I can't think of another profession where you see a dataset every week or so which tells you if you're going to keep your job or not, but it happens in politics.
For the entirety of the pandemic, every opinion poll conducted among the public about their Scottish parliament voting intentions told me I was losing my seat.
Not because of anything I'd done, or not done, but rather that the national mood was one of support for the government. An appreciation of Nicola Sturgeon's solemn managerialism at her lunchtime pulpit juxtaposed with Boris's buffoonery.
Support that in all honesty was not wholly deserved, given the tragedy in our care homes and the sub-optimal government planning around our vaccine roll-out.
When you see polls like that, with your seat projected as an SNP gain, your internal thought processes shift. They aren't limited to politics any more.
"How are we going to pay the mortgage?" Becomes a bigger calculation in your mind, than "what will this mean for the allocation of committee convenorships when parliament reconvenes?" It all gets a bit existential.
As a Liberal Democrat, on six per cent in polls across the country, holding your nerve becomes a way of life. That sense of dread was made all the worse by the fact that I was robbed of any means of doing anything about it until the Monday after the Duke of Edinburgh died.
As it turned out, our hard work paid off and we bucked the trend in my constituency. Never before have the people of West Edinburgh unified behind one candidate to give them an outright majority but they did so on this occasion, and to a record-breaking extent. I am humbled beyond words by that.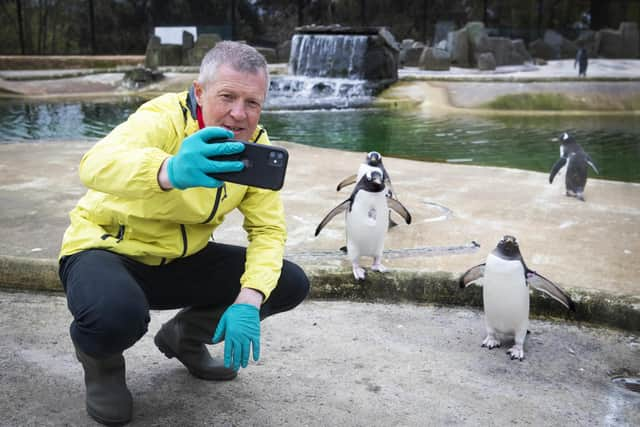 The SNP cannot have hoped for better circumstances in which to find a mandate for another independence referendum, but they have failed in that enterprise. They can't even claim that every SNP vote was an endorsement of that aim. When Nicola Sturgeon saw that support for separation from the UK was dropping to 2014 levels, she tacked back to the 'competent managerialism' angle.
You will have doubtless received, in recent days, an SNP postcard with a vacant Covid briefing lectern, asking who you want to be First Minister. I have met several people, while door knocking in the run-up to Thursday, who were voting SNP despite not being nationalists, yet feel they have to back the First Minister to see us through this pandemic.
They have been hoodwinked, and as soon as their backs are turned, she will use their votes as a justification for another divisive tilt at independence.
The SNP will use this election to stoke the fires of grievance and constitutional politics again. They will starve all other issues of oxygen – just at a time when our people are crying out for politicians to come together and focus on what really matters: the climate emergency, the burgeoning mental health crisis, the surge in unemployment, and educational attainment in our schools after almost a year out of the classroom.
That reality depresses me far more than a year of polls suggesting that I was going to lose the job I love.
Alex Cole-Hamilton is the Scottish Liberal Democrat MSP for Edinburgh Western
A message from the Editor:
Thank you for reading this article. We're more reliant on your support than ever as the shift in consumer habits brought about by coronavirus impacts our advertisers.
If you haven't already, please consider supporting our trusted, fact-checked journalism by taking out a digital subscription.
Comments
 0 comments
Want to join the conversation? Please or to comment on this article.