While the Institute for Government (IfG) concluded Scotland "could function" as an independent country, the fledgling nation would be unlikely to be able to "avoid the necessity for difficult tax and spending choices after secession", given public spending currently stands at £2,543 per person more than the taxes raised to pay for it.
Earlier this week, an analysis by the Institute for Fiscal Studies also found an independent Scotland would have a budget deficit "substantially higher than the rest of the UK".
Coming just days before an election, both reports' findings should be a worry for the SNP – and not just because of the political impact. If they succeed in their aim and Scotland becomes independent, this could be a serious problem that turns their dreams sour very quickly.
And, to state the obvious, it should also be a worry for everyone in Scotland as, if independence happens and leads to government austerity, it is ordinary people who will pay the highest price.
This does not mean that independence is a busted flush; for one, the issue is about more than economics alone. However, it does mean that the SNP has to come up with ways in which they would solve this problem.
It's not good enough to dismiss such analysis as "Project Fear" or blithely point to countries like Norway and Denmark and say Scotland would be as wealthy as they are. The SNP must not adopt the disdain for experts shown by some Brexiteers.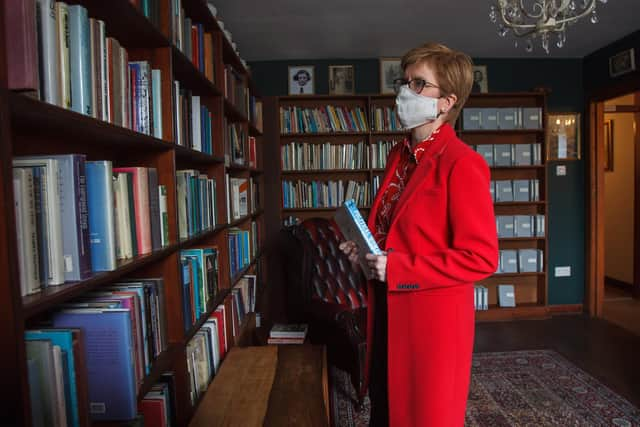 To be fair to Nicola Sturgeon, she has not done so. Commenting on the IFS report, she said: "Scotland's fiscal position is a reflection of our position in the UK, not of the decisions an independent Scotland would take."
That may be true, but voters need to hear more about what those decisions would be and how an independent Scotland would balance the books.
Speaking to the BBC's Andrew Marr, the First Minister suggested that such details would only come ahead of a referendum.
However, this reticence does the SNP no favours with independence a central election issue. Silence leaves the field open to their political opponents, not least by conjuring up the alarming idea that they don't have answers to such critical issues.
A message from the Editor:
Thank you for reading this article. We're more reliant on your support than ever as the shift in consumer habits brought about by coronavirus impacts our advertisers.
If you haven't already, please consider supporting our trusted, fact-checked journalism by taking out a digital subscription.