Whilst legitimate political comment is always welcome and healthy, some have decidedly gone "off message" whilst others have resorted to their tried and trusted method of indulging in personal abuse and mud-slinging.
Last week when commenting on the launch of the new independence party, Alba, I wrote about its leadership that "they will need cool heads if they are to continue in this positive vein as their less politically aware or more hot-headed supporters may resort to intemperate terminology or set their sights on the wrong targets which would only serve to create splits and provide succour to their opponents".
So far it would seem that some Alba supporters are either incapable of understanding the potential damage they could inflict on Alba's chances or, worse still, are more intent on venting their spleen against the SNP, irrespective of the electoral consequences.
From social media contributions calling for voters to spoil their constituency ballot paper and only cast one vote, for Alba, in the regional election, to voting Labour in Nicola Sturgeon's constituency in an effort to unseat her, such contributions do little to advance the cause for independence and undermine Alba's core message of vote SNP 1 and Alba 2. I am sure that the party's leadership must be aware of this and the damage that it could potentially cause if they don't get a grip of it.
A much more worrying aspect that has once more reared its ugly head during this election campaign is the despicable tactic of deploying horrendous personal abuse that targets individuals just because of their political standpoint.
Unfortunately political parties have supporters who would rather indulge in such dubious tactics and prefer to trade insults and embark upon personal attacks rather than tackle legitimate policy issues.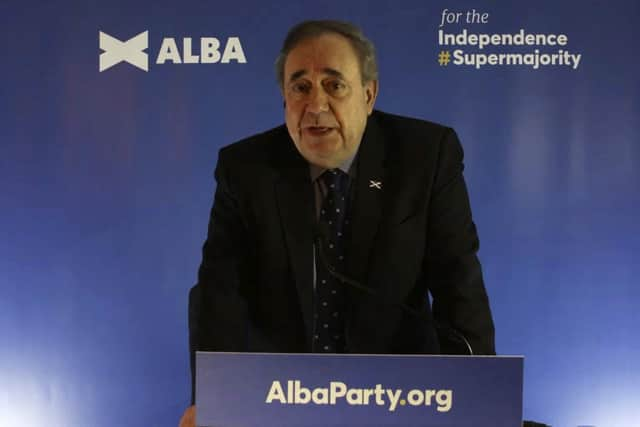 One such hero in particular, when referring to me, tweeted that he hoped I suffer a slow painful death, which, I would respectfully suggest will not be up to him, unless he intends to kidnap and torture me.
Another example comes from a blogger who recently suffered a stroke and was subjected to such abhorrent treatment because of his stated voting intentions that he was moved to write "I'd be lying if I said that the abuse wasn't getting to me".
"My health is being negatively affected by the stress and my recovery seems to be going into reverse. I'm losing some of the movement I had regained in my hand and my speech is starting to slur again. I'm not sleeping or eating properly and have constant issues with my stomach and digestion. Every day is a constant battle with fatigue and exhaustion. For the sake of my mental, physical and emotional well-being I need to step away from the fray and switch off from all the toxicity and concentrate on my health and recovery," he added.
Sadly, those responsible will likely see this as a cause for celebration rather than regret.
A message from the Editor:
Thank you for reading this article. We're more reliant on your support than ever as the shift in consumer habits brought about by coronavirus impacts our advertisers.
If you haven't already, please consider supporting our trusted, fact-checked journalism by taking out a digital subscription.