Scottish election 2021: Democracy must be at the heart of Scotland's recovery – Willie Sullivan
The last 12 months have put democracy in Scotland squarely into focus – far beyond the usual constitutional debates that have come to define Scottish politics.
In Holyrood there has been much talk in this election about "gaming the system". Tactical voting that so often shapes Westminster election debates under the first-past-the-post (FPTP) system, but a rarer occurrence under Scotland's proportional system is a hot topic.
When Alex Salmond launched his Alba Party, he did so explicitly in an attempt to use Scotland's voting system to increase pro-independence voices in Holyrood. Alba would give a home to SNP voters worried that, due to the party's dominance in the constituencies their vote wasted on the regional lists.
No matter who you support, the degree of SNP's success in the FPTP constituency vote is the kind of one-party domination that is bad for us all – it's what makes Westminster politics so dysfunctional.
The strength of the parties should ultimately match the strength of their support in the country and Scotland's Additional Member System of voting has so far done that – as any proportional system should – producing results that much more closely mirror how people vote.
But while Scottish politics might have made it over the low bar of Westminster's dysfunctional political system when you look at things on a more local level it's not quite so rosy.
Scotland, for all the talk of devolving power and offering a different kind of politics to the rest of the UK, remains one of the most centralised countries in Europe.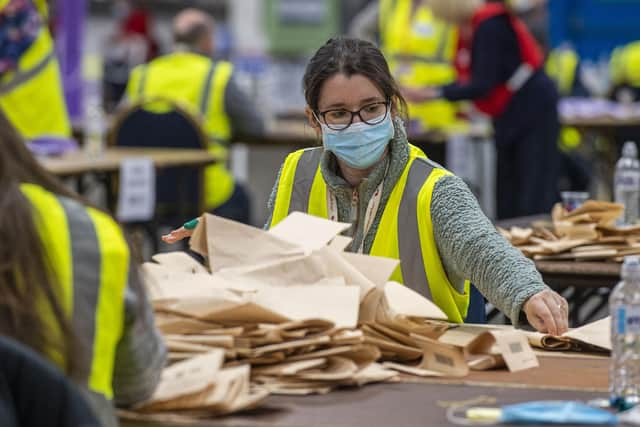 While the past two decades have seen powers transferred from Westminster to Holyrood, that's precisely where they've stayed. Still far from the local communities where people live.
Scotland has some of the least 'local' local councils in Europe and is lagging behind even England in terms of voter representation.
Recent analysis done by ERS Scotland and the Our Democracy coalition found that the average local authority in Scotland has an area of 2,434.7 square kilometres – 50 times bigger than the EU average of just 50 square kilometres.
In terms of representation this means that a councillor in Scotland has around 4,155 constituents on average – far more than the likes of Norway where that figure is 572 and even England where it is 2,814.
These distant mega councils are putting a strain on communities and all too often leave voters feeling distant and isolated from their local communities and politics generally; when one level of a democratic system is failing, its repercussions can be felt more widely.
But thankfully the tools Scotland needs to fix this hyper-centralisation are already in its arsenal. Citizens' Assemblies could transform democracy in Scotland and give people real control over where they live.
There's a real appetite for people to get involved, to have a proper stake in running their local areas. The pandemic has shown just how much people are willing to give to their communities and neighbourhoods.
Let's put that energy to good use and ensure that we have genuinely local democracy and put people at the centre of Scotland's recovery.
Because having people's voices represented at all levels of Scottish democracy is vital to ensure democracy is at the heart of Scotland's recovery.
Willie Sullivan is senior director of Electoral Reform Society Scotland
A message from the Editor:
Thank you for reading this article. We're more reliant on your support than ever as the shift in consumer habits brought about by coronavirus impacts our advertisers.
If you haven't already, please consider supporting our trusted, fact-checked journalism by taking out a digital subscription.
Comments
 0 comments
Want to join the conversation? Please or to comment on this article.