Firstly, the mea culpas. I feared a low turnout but am delighted to be wrong. It confirms though that it's motivation, not climate, which dictates. The weather was grim but queues to vote were unprecedented and heartening.
Secondly, it was not to be for Alba. The idea was right as while SNP list votes stacked up, list MSPs didn't follow. Alba's five-week launch combined with a TV blackout proved insurmountable. The latter perhaps the most important and disgraceful factor given previous access afforded to UKIP in Scottish leaders' TV debates.
However, increased turnout didn't really deliver change, rather it entrenched the existing political divide.
Not just new incarnations such as Alba were frozen out, others paid a price too with a polarisation between SNP representing independence and primarily the Tories representing the Union.
The Lib Dems held on in constituencies which they held, as they've a knack of doing. But at a price of bending to the right to crush the Tory vote.
Similarly, Labour constituency seats such as Edinburgh Southern and Dumbarton saw a collapse of the Tory vote to keep the SNP out. Again, ensuring a muting of radicalism to ensure Conservative transfers.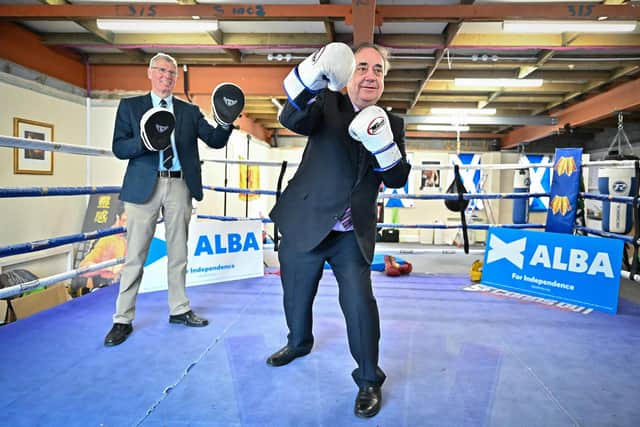 It was though a good day for the SNP as they rolled home with increased majorities and made some gains. They'll be happy but the problem for them, as for us all, is where do they go now.
It may be steady as you go with a renewed mandate and an alliance, formal or otherwise, can now be forged with the Greens. But as for independence, that'll be put on the backburner, whatever the rhetoric may be.
Having given Boris Johnson a veto by conceding that a section 30 order is required, Nicola Sturgeon has boxed herself. Johnson's not going to grant it anytime soon even though SNP and Green MSPs are a majority.
In any event, he needn't rush. Nicola Sturgeon has already given him a get out of jail card by saying there'll be no referendum before coronavirus recovery.
Well how long's a piece of string? More importantly how do you address the economic malaise without the necessary fiscal and political levers. Now Johnson doesn't even need to reject a call, he can simply say now's not the time.
Prepare for more of the same. Sturgeon will demand a referendum but Johnson will defer. They'll both huff and they'll puff but a referendum there will not be.
Litigation may be threatened but not immediately. The danger also being that by then it'll be time for another election and we will have to await its outcome. So sadly, it's a groundhog election.
Despite the increased vote and a few changes, we're back where we began with the same impasse and no resolution.
As for Alba, we're not going away. The party's young but growing. We'll be pushing the SNP to deliver on independence and to protect Scotland from Tory austerity.
Having rejected the super-majority Alba offered, the SNP now need to deliver on their own independence mandate. Action there must be, independence activists and Alba are waiting and watching.
Kenny MacAskill is the Alba MP for East Lothian
A message from the Editor:
Thank you for reading this article. We're more reliant on your support than ever as the shift in consumer habits brought about by coronavirus impacts our advertisers.
If you haven't already, please consider supporting our trusted, fact-checked journalism by taking out a digital subscription.