ScotRail v Citylink on Scotland's busiest route between Glasgow and Edinburgh, which is better? – Alastair Dalton
Big price and journey time differences by train and bus
In the decades I've travelled by public transport between Glasgow and Edinburgh, I've rarely taken the bus – and now I know why.
Travellers become creatures of habit, most notably drivers who can be reluctant to leave their familiar comfort zone behind the wheel.
But the same is true of some passengers who find a mode of transport on an oft-travelled route that suits them, and don't bother trying out potential alternatives.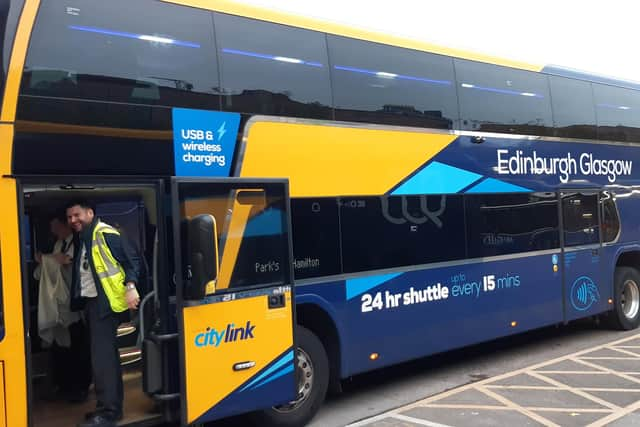 In my case, I've pretty much always got the train between Scotland's two biggest cities. There are obvious advantages. It's by far the fastest option, particularly if your trip is city centre to city centre, and much quicker even than driving.
The main line trains are also now electric, and smoother, quieter, brighter and longer than in the past, with tables, wifi and charging sockets.
The main downside is the price. Even with ScotRail's six-month peak fares suspension, a day return is still £14.90, one third more than £10 on the bus, so I thought I'd try out the competition.
I had been putting it off for months, knowing the bus journey would take considerably longer, be more cramped with a bulky work bag, and prone to traffic congestion. So I went on a day off, unencumbered with luggage and less pushed for time.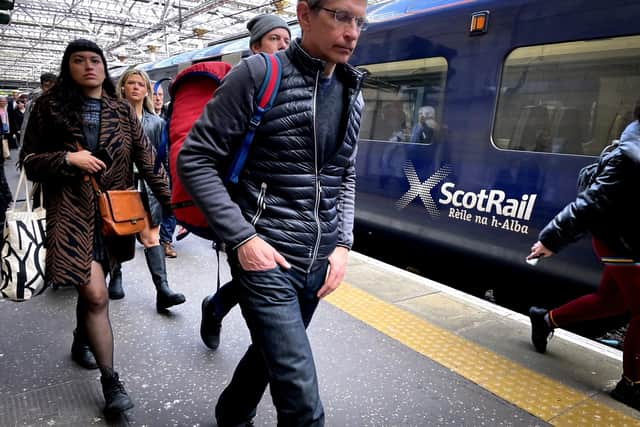 Scottish Citylink operates a 15-minute daytime frequency service between Buchanan bus station in Glasgow and Edinburgh bus station, off St Andrew Square, while ScotRail's main line service is still reduced to half-hourly outside peak hours on weekdays, although back to every 15 minutes on Saturdays.
However, the bus journey takes nearly one hour and a half compared to around 50 minutes by rail, partly because of stops such as Harthill and Baillieston. The buses are diesel so less green than the trains.
Booking a day return was irritating because to buy in advance, you have to select a specific service in both directions, unlike on the train. Citylink told me you can buy an open return from the driver, but that wouldn't guarantee you a seat if the bus was full, and that information is hidden away in the "Conditions of Carriage" section of the Ctylink website, ie the small print. It was equally unclear whether Citylink's cheaper Advance tickets, which have to be booked two days in advance, are available on the route.
The service's double decker coaches had plenty of space to accommodate everyone travelling on my service and the toilet was clean. But it is far more cramped than the train, and although the LED reading light above my seat was bright, the the air from the vent was noticeably feebler than on older coaches I've been on, and you'd need to stow anything more than a small rucksack in the luggage compartment to travel in comfort.
I was also surprised to find there was no wifi aboard, which Citylink has scrapped due to declining use and increasing costs, although there are charging sockets and fold-down tables.
Comments
 0 comments
Want to join the conversation? Please or to comment on this article.