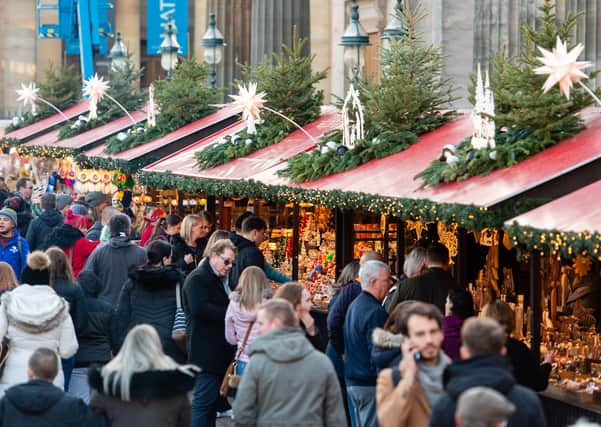 Huge events like the Edinburgh Festivals were now its lifeblood, great aircraft and huge cruise ships brought the world here, Dundee was now the City of Discovery and initiatives like the North Coast 500 spread the gain around the country.
Sure, there were signs of the sector becoming overheated. Orkney found itself playing host to up to three cruise ships simultaneously, and it was reported that the main benefit was to charity shops selling secondhand clothes to Filipino seafarers, while the arrival of such ships at Greenock did not prevent Inverclyde from becoming our poorest council area. Airbnb threatened neighbourliness in our cities, and Edinburgh residents complained at feeling excluded from their city as memorial benches were burned to make way for Summer Sessions in West Princes Street Gardens, while the East Gardens fell prey to a burgeoning Christmas Market offering so wide a range of burgers as to overwhelm the appetite.
With lockdown these became at a stroke yesterday's problems as movement was now restricted, resorts lost the most basic of facilities and fans found they might have to follow major sporting or music events online.
Scotland may now be reopening but with one-third of people reluctant to venture outside, tourism will have its work cut out if it is to restore confidence in a socially-distanced Scotland. What price the warmth of our welcome now if it is from behind a mask and gloved hands no longer shake? Will it feel heart-warming if we have to register before we can enter a pub?
Nothing lasts forever, and it is to be hoped that the much-vaunted New Normal can mellow into something more familiar over time. Lockdown gave a vision of our city centres which it would be good if we could maintain by expanding our roadspace for active travel at the expense of the private car, which is not the safest mode as some politicians sought to portray it in the early days of the crisis.
If it is okay for airlines to operate without social distancing, can common sense apply to all other modes in recognition that there is a balance to be struck between catching Covid-19 and the risks to our physical and mental health of restricting our lifestyles. Climate change has most certainly not gone away, and in seeking more environmentally-friendly means of getting about, might we also seek to restore the fairness and inclusivity which were lost by the application of lockdown rules to the elderly and lonely and to those with disabilities or from ethnic minorities?
We shall be economically poorer going forward from the pandemic, but Scotland will be a better place if we can blend the hospitality for which we were renowned with the new kindness which has become evident in the solidarity of our communities during lockdown.
The groups that we receive will be smaller, but building on such traditions as our blue-badge guides can our welcome become more personal? Can we further promote our long-distance walking and cycling routes as well as civilising our urban spaces against excessive motorisation and decarbonising travel around and between our towns and cities?
Economic depression may be an inevitable consequence of the pandemic, but the challenge to transport and logistics may be anything but depressing since our profession holds the key to getting tourism moving again.
John Yellowlees, Scottish chair, CILT