Scotland's GDP per person grew in the first decade of devolution, but has now stalled – John McLaren
Poor manufacturing performance and a general lack of economic growth are significant concerns
The latest Scottish economic output figures show ongoing distress across manufacturing and that public services, particularly health activity, have not yet recovered from Covid. The most recent figures for gross domestic product (GDP) go up to the second quarter of 2023 and allow for a review of what has happened since the end of 'normality' in 2020, as well as how Scotland's economy has recovered compared to the UK as a whole.
The relatively poor performance across manufacturing applies relative to other Scottish output sectors and to the UK. While output in this sector is still ten per cent below its 2019 level for Scotland, for the UK it is seven per cent higher. The problem straddles most of manufacturing, with the exclusion of the food and drink, and textiles sub-sectors. It is particularly noticeable how much lower the output of the petroleum and pharmaceuticals sub-sector is, down almost a quarter on 2019. This may be connected to the long-term decline of North Sea operations and activity.
Across services, which constitute over three-quarters of the economy, Scotland has seen a touch of growth since the pre-pandemic period, but less than one per cent. For the UK, however, even this level has not been reached and output in the second quarter of 2023 remains a shade below 2019.
While most service sectors are now performing at above 2019 levels, output remains down in three sub-sectors. The first is retail and wholesale, still five per cent lower, although doing much better than the UK as a whole, where the shortfall is approaching 20 per cent. These figures suggest people have not yet returned to their normal spending habits and whatever collective extra savings were stored up during lockdown have not been splurged after it. The divergence with the UK seems odd, but more on this later.
The second is transportation and distribution, where the latest output figures are shy of 2019 by some seven per cent, but better than the UK where the shortfall is almost 15 per cent. This relative performance differential may be related to the retail and wholesale one, as these sub-sectors are quite closely linked.
With the third, health and social work, the story is more complicated. In Scotland, measured activity was still more than seven per cent lower in the second quarter of 2023 than in 2019, and over ten per cent lower when looking at the UK. This could be connected with a number of issues, including the need for some treatment areas to still be exclusively used for Covid sufferers, the impact of various strikes, and worsening staff shortages.
However, there may also be another contributory factor – a delay in statisticians catching up with how activity is undertaken post-Covid and the weighting of on/off activities like testing and tracing and vaccinations. Doctor surgeries, hospitals and care homes all work differently now. Some of these changes may cause unproductive delays, but improve safety, while others may improve efficiency but not in ways that are yet properly measured.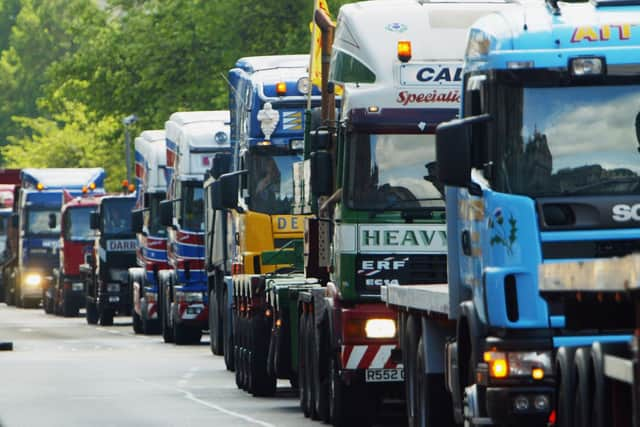 Another complication is that all the above analysis of GDP data published last Thursday by the Scottish Government was thrown up in the air the very next day when the Office for National Statistics issued revised UK data. This showed improved growth for 2021, mainly down to upward revisions to UK output in the retail and wholesale (hence closing part of the gap identified above) and health and social work service sectors. Some of these revisions were massive, with wholesale output growth upgraded from three per cent to over 30 per cent!
Such alterations do, at a UK level, help resolve some of the odd trends discussed above, and mean that the level of UK services should now be above that seen in 2019. The improved figures also mean that the UK economy is no longer so much of an international outlier in terms of post-Covid economic recovery. We will have to wait and see what knock-on revisions apply north of the Border, which makes policy prescription more difficult than usual for now.
The bottom line on recent economic statistics remains that they are less robust, particularly those that pertain to 2020 and 2021. This should not come as a surprise. Statisticians attempting to measure an economy where, in 2020, it declined by almost 25 per cent at one point and over the next year rebounded by more than 30 per cent are having to make some heroic assumptions. The resulting data estimates will not always be right and further substantial revisions may emerge for years to come.
At this stage in proceedings, we are left with two major concerns. The first is Scotland's poor manufacturing performance since 2019, which, given the scale involved, is likely to remain a worry regardless of future revisions. The second is the general lack of growth, at both the UK and Scottish level, over the past 18 months, which returns us to the productivity problem – the dearth of any sustained rise in output per worker.
Like GDP, this fell and rose with lockdown and its reversal, but since the end of 2021, Scottish GDP per person, for example, has been basically unchanged in a year and a half, with a similar picture being seen for the UK. This contrasts with the post-devolution average of just over one per cent a year growth, and one-and-a-half per cent annual growth over the first decade of devolution, ie up until the financial meltdown of 2009.
Brexit didn't help but the underlying productivity problem was already there before that decision. Fundamentally, without productivity growth, improvements in the standard of living also grind to a halt. Of course, alternative measures to GDP could show things in a slightly different light, but, I suspect, not that much different.
John McLaren is a political economist who has worked in the Treasury, the Scottish Office and for a variety of economic think tanks
Comments
 0 comments
Want to join the conversation? Please or to comment on this article.