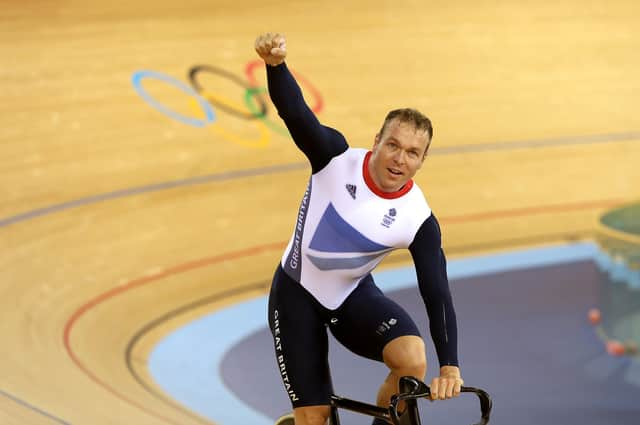 Sir Chris Hoy is a six-time Olympic champion.
Six-time Olympic cycling champion Chris Hoy may have resorted to a degree of hyperbole – a bicycle isn't going to solve the Brexit crisis – but, given the extraordinary benefits, only a pedant would begrudge it.
If two-wheels rather than four was our main means of transport, we would be fitter, healthier, happier, better off and live longer lives with less chance that they would be blighted by serious, chronic diseases.
And, with such an array of benefits, it would be reasonable to expect that Scotland's workforce would be more productive and take less time off sick. And that, on a large enough scale, could be a real boost to our economy, given productivity has long been recognised as a serious problem.
There is a degree of tribalism on our roads, with some drivers expressing disdain for Lycra-clad cyclists and vice versa. However, the loudest voices do not always speak for the majority.
That politely silent majority, many of whom will be both cyclists and drivers, will recognise that we're all just trying to get where we are going. If we all drove or rode like the worst rule-breakers who so infuriate people, our streets would be a scene of carnage and they are not. So the vast majority of road users are perfectly reasonable and there is no excuse for any attempt at collective demonisation.
Denmark and the Netherlands, in particular, have provided us with a vision of what life could be like in Scotland. Time to start pedalling towards a brighter future.
A message from the Editor:
Thank you for reading this article. We're more reliant on your support than ever as the shift in consumer habits brought about by coronavirus impacts our advertisers.
If you haven't already, please consider supporting our trusted, fact-checked journalism by taking out a digital subscription.