Scotland should focus on the well-being and happiness of its citizens rather than GDP – Professor Harry Burns
We Scots think of ourselves as inventors and innovators. Most worthwhile ideas, it seems, came from Scotland.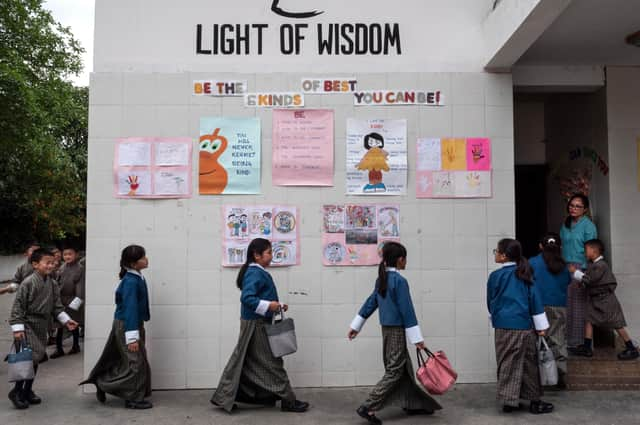 In the 18th century, Sir John Sinclair produced the first Statistical Account of Scotland. His work was innovative for two reasons. It was the first use of the word "statistics" in the English language but he also made the interesting suggestion that the government should "conduct an inquiry into the state of the country, for the purpose of ascertaining the quantum of happiness of its inhabitants, and the means of its future improvement".
Two hundred and twenty years later, his idea seems to be coming to fruition in Scotland. We will not be the first to implement it, however.
In 1971, Bhutan decided that measuring the prosperity of the country through Gross National Happiness was a more honest way of assessing its progress than using Gross Domestic Product.
They believed that well-being was more important than material growth. Initially, other countries laughed at them. However, the recent history of collapsing economies, widening inequality, and environmental destruction has convinced the United Nations that measurement of happiness and well-being is no longer a cause for scorn.
Eight years ago, 68 member countries of the United Nations agreed that Bhutan's approach had merit and, since then, a "World Happiness Report" has been published annually.
Consistently, Nordic countries appear to score highest. It appears that people are most contented when they live in communities with low levels of inequality and high levels of trust. In the top-scoring countries, trust of public bodies is strong – something that seems questionable in the UK at the moment. When people have confidence in their friends and neighbours, they feel more resilient to threats to their well-being.
Within the UK, the Welsh government has been first to adopt the concept of well-being as a driver of policy. Since 2015, the Well-being of Future Generations Act has required public bodies in Wales to assess the long-term impact of their decisions on people and communities and to work together to prevent poverty, health inequalities and environmental damage.
They have appointed a Future Generations Commissioner who helps public bodies think about the impact of decisions on social, economic, physical and mental well-being of Welsh citizens. The commissioner's work has been influential in decisions about land use, transport development and housing to the benefit of citizens.
Scotland is moving towards making the well-being of its citizens the focus of its government. The First Minister's Council of Economic Advisers has been developing the idea of a "Well-being Economy". The Well-being Economy Alliance, of which Scotland is a founding member, is an alliance of organisations and governments working to deliver this on a human and planetary scale.
Last weekend, at the SNP conference, a resolution was passed that Scotland should follow Wales in appointing a similar commissioner to act as the guardian of the well-being economy and monitor progress in enhancing well-being of citizens and improving the environment.
In 1968, the late US Senator Robert Kennedy said: "GDP measures everything, except that which makes life worthwhile."
Covid-19 has had a disastrous effect on the well-being of Scots. A focus on "building back better" means improving social, physical, mental, economic and environmental outcomes. Following the Welsh example would be a good next step.
A message from the Editor:
Thank you for reading this article. We're more reliant on your support than ever as the shift in consumer habits brought about by coronavirus impacts our advertisers.
If you haven't already, please consider supporting our trusted, fact-checked journalism by taking out a digital subscription.
Comments
 0 comments
Want to join the conversation? Please or to comment on this article.