Scotland on Sunday leader comment: NHS recovery minister has work cut out
Cabinet titles were shuffled as Humza Yousaf appointed his ministerial team last week.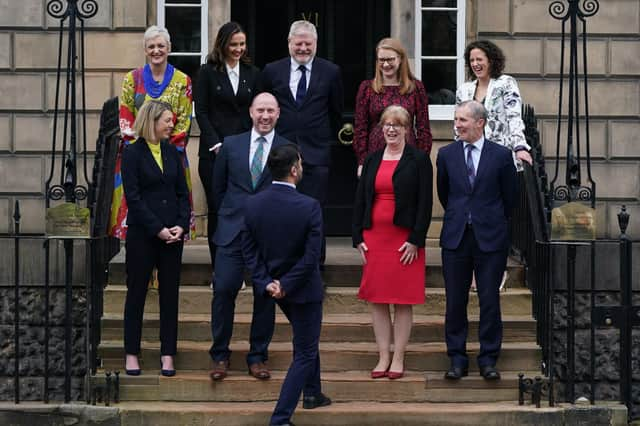 And of many which stood out was his successor in the poisoned chalice health brief.
Michael Matheson becomes Cabinet Secretary for "NHS Recovery" as well as Health and Social Care. The addition is telling – an open goal of course for opponents who could point out it needs recovered from Mr Yousaf's time in charge, but in reality a reflection of the challenges which exist across the UK.
And while the merits of a minister for independence could well be questioned, no-one would doubt that recovery of the NHS must be top of the agenda every day.
Mr Matheson certainly has his work cut out. Major reform is necessary but only possible once the firefighting stops. Latest figures published on Mr Yousaf's first day in Bute House showed fewer than two-thirds of recent attendances at accident and emergency units were seen in the four-hour target time.
Of the 25,160 attendances, 1,382 people waited longer than 12 hours, while 3,344 waited more than eight hours. A total of 9,342 waited longer than four hours.
And away from hospitals, services are stretched to the limit. While GPs warn of imminent closures, dentistry is also in crisis.
Scotland on Sunday today puts a spotlight on many of the issues in the wake of recent figures which showed that in four of Scotland's 14 NHS board areas, no dental practices are taking on new patients. Indeed, only one in five dental practices in Scotland is allowing new NHS patients to register.
The British Dental Association recently revealed more than half of practices in Scotland have reduced NHS work since lockdown – with 83 per cent planning on scaling this back further in the coming year.
David McColl, chair of the BDA's Scottish Dental Practice Committee, previously said: "The majority of dentists have pared down their NHS work, and many more are set to follow.
"It's an exodus that's going untracked by government but is the inevitable result of working to a broken system."
He added: "NHS dentistry's survival requires rapid action, with meaningful reform and sustainable funding.
"The steps taken in the (new) first minister's first hundred days will determine whether this service will have a future."
Mr Yousaf will be well aware of the unprecedented issues across the health service but meaningful action has so far been lacking.
Mr Matheson comes into the toughest job in Cabinet with a new title, and hopefully new perspective on how to tackle the challenges ahead. We would urge him to listen to those on the frontline.
Putting NHS recovery at the forefront is a positive move. But real action has to now follow before it is too late.
Comments
 0 comments
Want to join the conversation? Please or to comment on this article.