Scotland needs a specific law against dog theft amid estimated 700 per cent rise in cases – Maurice Golden
Thefts of dogs have soared with organised crime gangs involved in this cruel trade
There is never an absence of justice matters for political parties in Scotland to argue about. In the last few months alone, we've seen heated debate on everything from jury-free trials to the more lenient sentencing of those under the age of 25.
And while such disputes are important in a functioning democracy, I'm hoping to push forward with a legal matter that's altogether more congenial. Over the summer, I will publish the responses to the consultation on my members' bill to create a specific offence of dog theft. We have more than 200 responses from right across the UK, from legal experts to dog welfare institutions and a number of people whose pets have been abducted.
The plans attracted support from every single political party in the Scottish Parliament, a rarity in this confrontational era, and I'm looking forward to working with all of them to turn these proposals into legislation. Already the detail of the responses has been illuminating.
My primary motive was to come down much harder on those who think stealing a dog is a risk worth taking. Stiffer sentencing would ramp up punishment and increase deterrence. Timing is also crucial; lockdown saw many more families buying beloved family pets, and some charities estimate UK dog theft increased by 700 per cent as a consequence.
But these informed responses put more flesh on the bones. Some pointed to the value of data collection. A specific dog-theft offence would allow police to definitively say how many dogs had been stolen, where the crimes were happening, what types of breeds were being targeted, and other crucial indicators that would build a better picture.
Given it's a popular cross-border pursuit for organised criminals, others have called for a UK-wide database to be created, meaning a force in one part of the country could assist another, even if it was hundreds of miles away. One well-known canine institution suggested Police Scotland should appoint a senior lead officer to oversee the implementation of the new law. A similar position exists in Nottinghamshire and is already having a positive impact.
Another response went further still, advocating a publicly accessible database of dog theft incidents – subject to data laws – and the outcome of associated criminal proceedings to assist with general awareness. Others reminded us of the emotional cost, talking of how the theft of a dog can be one of the most distressing things that happens to a family.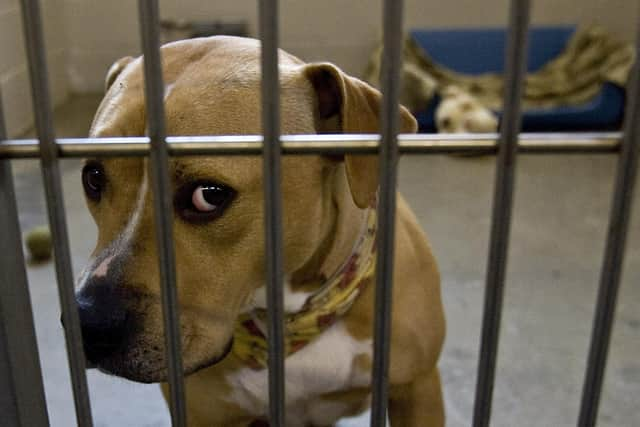 Once the consultation document is published, I'll be pushing for an awareness campaign in Scotland too. Creating a law to stop the criminals is important, but so too is helping dog-owners guard against theft.
Not everyone agrees with the need for a law. Indeed, in these very pages, opponents have pointed out that current laws should be enough to deal sternly with dog thieves. My own view is that a history of inaction, poor detection and lenient sentencing shows this not to be the case.
A new dog theft law wouldn't just hammer the criminals. It would open the door to improved procedures, better awareness and ultimately a safer environment for dogs themselves. As our best friends, it's time they had the legal status they deserve.
Maurice Golden is a Scottish Conservative MSP for North East Scotland
Comments
Want to join the conversation? Please or to comment on this article.