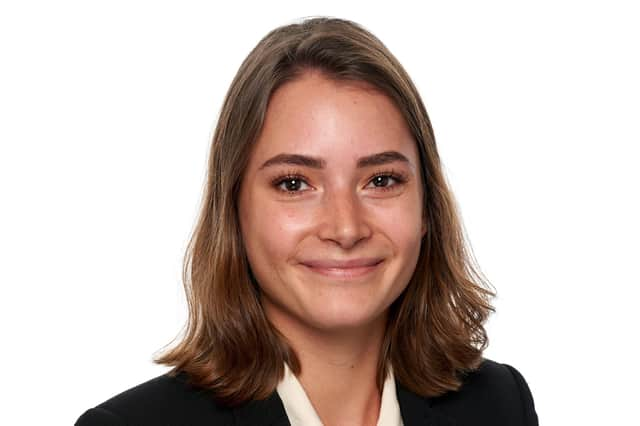 This considerable distilling experience in Scotland has led to an unprecedented boom in gin production and sales - indeed Scotland currently produces around 70 per cent of the UK's gin.
Whilst the country is home to the big players – Hendrick's, Gordon's and Tanqueray – the substantial market growth has been largely driven by independent and small-scale gin producers.
Whisky distilleries are also capitalising on the boom, with gin providing the perfect product to supplement whisky sales since the spirit can be distilled in a two-step process and there is no aging requirement. Meanwhile, gin distillers across Scotland are producing some unique flavours by experimenting with new techniques and new botanicals.
On reflection it's no wonder that, at the recent Scottish Gin Awards – which attracted entries from 194 gins, all distilled in Scotland – the chairman of the judging panel, Adam Hardie, gave a special mention to the industry's creativity and resilience.
It is important to note the industry's innovation is not just limited to developing interesting flavours – there is also tremendous innovation in the production process, with many putting an increasing focus on sustainability and the environment.
Distilleries are able to capitalise on Scotland's rich natural resources by using mountain-filtered water or local spring water for flavour and sustainability. Experts have tested 72 plants and fungi used by distillers to create the Heriot-Watt University botanical library - and all of them can be grown in Scotland in a sustainable way.
Last year we saw Orkney Distillery exploring the feasibility of making gin with the help of hydrogen power. Arbikie Distillery on the east coast (in Angus) has run trials using dried and de-hulled pea kernels instead of mashed wheat grain as this could provide a greener alternative to gin production. And we see a number of distilleries utilising green energy, such as solar power or hydroelectricity, to power the site and distillation process.
Creativity is also being demonstrated in the recycling process. Examples include using the tails of the distillation process to make soap, using fermented botanicals to feed cattle, using fully recyclable bottles - and removing plastic from the labelling and bottling process.
As intellectual property advisors, Marks & Clerk's attorneys have the pleasure of working with an array of innovators in the food and drink industry including distillers. Indeed we're often one of the first points of contact when exciting developments are in the wings – providing guidance on trade marking new brands or patenting new inventions.
I have no doubt we'll continue to see distilleries showcasing their innovative approaches as the gin boom continues, and hopefully Scotland's approach to sustainability in the industry will inspire other distilleries across the globe.
Julie Canet is a Trainee Trade Mark Attorney at Marks & Clerk LLP