Scotland has taken a contradictory position over fracking as the US boom turns to bust – Dr Richard Dixon
Last week the French energy giant Engie abandoned a proposed $7 billion, 20-year deal to import fracked gas from the US.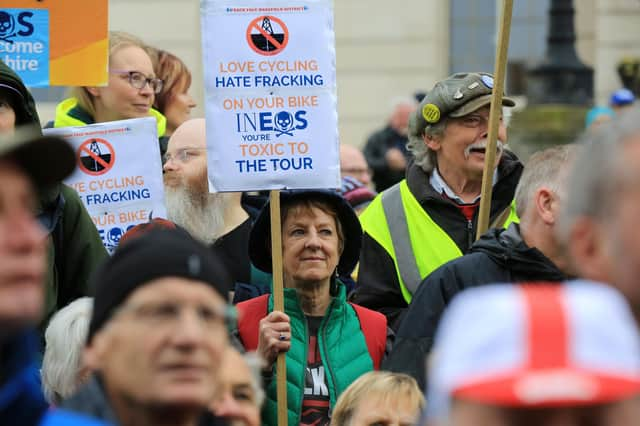 The French Government, part-owners of Engie, raised concerns over environmental impacts and meeting climate commitments, and said the deal would not be consistent with their energy transition plans.
The deal with NextDecade Corp was to have seen gas imported from the proposed Rio Grande LNG terminal in Texas, with three tankers arriving every month between 2025 and 2045.
With the drastic reduction in gas demand caused by the Covid-19 pandemic, NextDecade has put off until next year a decision on whether to actually build the Rio Grande terminal. The proposal already faces legal challenges in the US over its impact on local communities and the environment.
The Engie decision could mean it is never built, partly because it would reduce the contracted demand for LNG exports and partly because it adds pressure to calls for the French bank Société Générale to withdraw funding from the project. The French banned fracking in their own country in 2011.
Ban fracking but import fracked gas?
Earlier this year, the new Irish Government also rejected fracked gas, cancelling a new gas import terminal planned near Shannon and saying "we do not support the importation of fracked gas". The Irish banned fracking in their own country in 2017. More than a dozen countries and a number of US states have banned fracking. In Europe, once promised a fracking boom, the industry has given up.
A factor in the decisions about imports from the US has been the inconvenient question of domestic and international policy consistency. If you don't think it's a good idea to frack in your own country, why would it be a good idea to support it in Pennsylvania and other American states by buying fracked gas from the US?
Scotland put a moratorium on fracking in 2015 and banned it (at least in policy) in 2019. This followed extensive consideration of local health and environmental health impacts and the challenge of meeting climate targets if fracking was allowed.
Long-term export deals
Yet Ineos is still importing ethane from the US shale gas fields in tankers that arrive regularly at Grangemouth. There is one on its way, about halfway across the Atlantic, right now. This is part of a 15-year deal to feed the production of materials that mostly go on to make plastics. The same deal also delivers gas to an Ineos refinery in Norway.
The US fracking industry was already struggling when the Covid downturn in demand came. Across its 15-year history, most of the companies in the US fracking boom have made a loss. A report in the summer suggested the industry should now expect losses of $300bn, with nearly a third of firms already technically insolvent. Lucrative, long-term export deals are one of the ways in which the industry hopes it can survive.
The Engie and Irish government decisions increase the pressure on the Scottish government to consider the contradiction in its own position. Especially with an election coming and discussions already starting about a different future for Grangemouth, Scotland shouldn't be doing anything which supports fracking anywhere in the world.
A message from the Editor:
Thank you for reading this article. We're more reliant on your support than ever as the shift in consumer habits brought about by coronavirus impacts our advertisers.
If you haven't already, please consider supporting our trusted, fact-checked journalism by taking out a digital subscription.
Comments
 0 comments
Want to join the conversation? Please or to comment on this article.