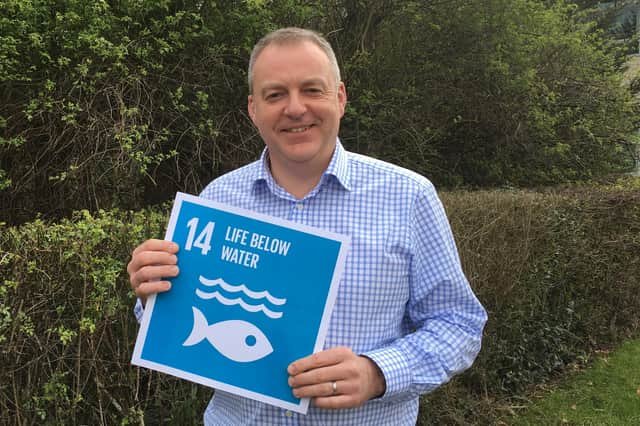 Barry Fisher, CEO, Keep Scotland Beautiful.
The highly emotive images of our beauty spots being trashed during the summer raised the profile of issues we have been addressing in our cities, towns and villages for years. Litter. Flytipping. Dog fouling.
We monitor these indicators of poor local environmental quality annually, and while we reported positive improvements in 2013, things have slowly, but steadily got worse. Results between 2018 and 2020 highlight that, across most indicators, standards have dropped to levels not observed in any previous national monitoring.
Worryingly, the increase in litter, dog fouling, weeds and graffiti has been steeper in our most deprived communities - where now 49% of people see litter as a problem compared to19% in less deprived areas. The evidence shows that the decline is likely to be having hugely detrimental effects across a range of policy objectives, such as physical wellbeing, tourism, local regeneration, mental health, crime and the perception of crime.
Keep Scotland Beautiful campaign image
There are many complex reasons behind this: an absence of strategic and coordinated action across all sectors and stakeholders; an ongoing decline in funding to tackle the issue; and large-scale, long term societal trends around consumption, convenience and single-use.
The facts are indisputable – we face a potential litter emergency.
With a new litter type emerging – the single-use face mask – a symbol of our disregard for Scotland, the truth is, we all need to question our habits – what we consume, what we throw away, and how we look after our local neighbourhoods.
But, we don't want to just moan about the problem. We want to be able to support people and organisations to make a difference – whether that be cleaning up, surveying, delivering localised on the ground campaigns, or raising the issue politically. We need to harness public concern and turn it into a movement, a wave of change that makes the illegal behaviours at the root of the incivility unacceptable.
Keep Scotland Beautiful campaign image
More widely, as a charity working to combat climate change too, we know that we must encourage respect and support people to look after the places that they love if we are to have any hope of solving the global climate and nature crises. Tackling litter will help this.
Our new report 'Time for a new approach to tackling litter' not only spells out the horrifying facts, but also recommends a bold approach to safeguarding and improving Scotland's local environments. It outlines eight, cross sector actions, including calls for: an education and behaviour change programme to create a Scotland that is truly litter-ate; a review of the failing enforcement model; and further collaboration to create a reinvigorated Scottish network to jointly reverse the decline.
No one organisation or individual can solve this. We know what our part is, but we need everyone to join us to make our communities, businesses and individuals truly litter-ate so we can address the behaviours driving this decline.
Our question to you, is what are you going to do to prevent a litter emergency? Will you join us to tackle litter and waste?
Barry Fisher, CEO, Keep Scotland Beautiful