SchoolCloud learned to expand in the face of adversity - Marcus Fields
How does a tech business persevere and thrive in the face of a pandemic? For us, it has taken creativity, innovation, teamwork, and the wider school community to navigate our way through adapting and expanding our business in the face of adversity.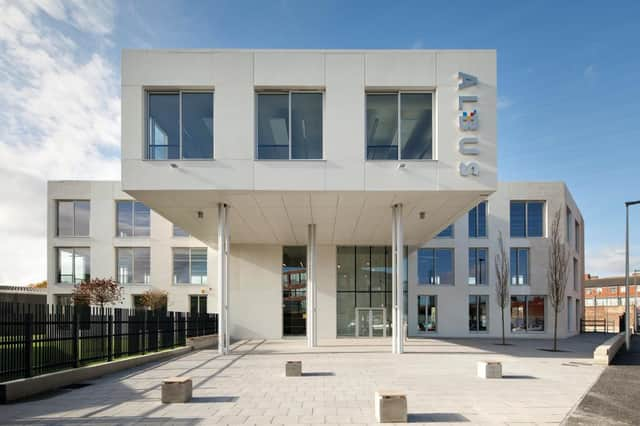 In 2019 we were supporting 4,000 schools across the UK and worldwide with various multiple award-winning online solutions to enhance school operations, such as online booking for parents' evenings, school events, trips, and plays. Yet an innovation and acceleration of technology adoption spurred on by Covid has seen us grow by a staggering 50 per cent to over 6,000 schools this past year.
After noticing schools across Europe beginning to close in March 2020 due to Covid, we began thinking how SchoolCloud could help in the event of UK school closures. One idea stood head and shoulders above the rest: parents' evenings by video call, or what we refer to as Virtual Parents' Evenings. The idea was simple – ensure parents and teachers can conduct parents' evenings and check-in on the wellbeing of students remotely in the most efficient way possible.
We refocused the entire company on building Virtual Parents' Evenings which launched within a week of UK schools closing. Parents simply book appointment times as normal and access the system on the day from their smartphone, tablet or laptop to be connected with their child's teachers by video call, with no app to download. One of the biggest benefits with Virtual Parents' Evenings is they run exactly to time – parents are connected with the next teacher automatically at the allotted appointment time.
SchoolCloud offered Virtual Parents' Evenings for free to new and existing customers – absorbing all costs from March till September while we accumulated 15 million minutes of call time by schools. By December 2020, this had rocketed to 200 million minutes.
Covid has pushed the benefits of online working to the fore and we have witnessed this first-hand, with a huge uptake in schools signing up and embracing the system and being part of the SchoolCloud community.
The demand and ease of our system has benefited pupils, parents and teachers not only across the UK but also globally with schools across the USA, Asia and the Middle East adapting to the new way of working too. Such is its success that we see it becoming a staple for schools when normal operations resume
So, as we adapt to constant changes, where does that leave our team and our office? Like everyone else, we have been working from home since March 2020. While we recognise the positives of home working, which will be an option for staff for part of the week going forward, we look forward to returning to our home in the East End of Glasgow when it's safe to do so.
We moved into Clyde Gateway's The Albus office space in April 2017 having previously been in the West End of Glasgow. It is a move that allowed us to develop our own identity and create a fantastic, modern and cutting-edge office space and culture for our staff. We have all missed that personal element to our work life and can't wait to get back into our open-plan office space with stand up desks, break out area, and the all-important coffee machine. The location of The Albus was also a big tick for us when deciding to relocate to Glasgow's East End. In fact as soon as we were shown the office and got to see the location, we didn't hesitate in moving and nowhere else came close.
Marcus Fields is co-founder and MD of SchoolCloud
Comments
 0 comments
Want to join the conversation? Please or to comment on this article.