Rewilding is good for people as well as nature, creating jobs and and helping to repopulate the Highlands – Steve Micklewright
The opening of the world's first-ever rewilding centre in the Highlands offers a much-needed beacon of hope.
I say that because rewilding – large-scale nature recovery, so badly needed in Scotland – is a powerful solution for tackling the overlapping nature and climate emergencies, while creating a cascade of benefits for people. For rural and depopulated areas such as the Highlands, those benefits can include re-peopling, and new social and economic opportunities.
At the 10,000-acre Dundreggan estate in Glenmoriston, Trees for Life's volunteers have been rewilding the landscape for 15 years, restoring the Caledonian forest and its wildlife. Now the Dundreggan Rewilding Centre offers people the opportunity to rewild themselves.
Developed in consultation with the local community and made possible thanks to a multi-million-pound investment from major funders, the centre showcases how rewilding can give people from all walks of life fantastic experiences. On the road between Loch Ness and Skye, it offers a gateway for visitors to explore the wild Highlands – to follow trails in the returning and regenerating forest, spot wildlife from golden eagles to wood ants, and discover the region's rich Gaelic culture.
We want to show how rewilding can support nature-based economies and benefit communities. There was one job at Dundreggan when we bought the former deer stalking estate in 2008. Today, thanks to rewilding, that has risen to 28 jobs.
There will also be ongoing economic benefits for local suppliers and services. The centre's design and construction involved local businesses from architects to plumbers, while – as reported in The Scotsman last week – the local Glenmoriston Arms Hotel has seen a boost in bookings and enquiries.
More widely, Dundreggan is part of Affric Highlands, the UK's largest rewilding landscape. Launched by Trees for Life with Rewilding Europe, local communities and landowners, this will cover over 500,000 acres. Alongside taking large-scale nature recovery to a new level, this 30-year initiative will strengthen land-based livelihoods and create a green economy, including through sustainable forestry, fishing, farming and tourism.
None of this is happening in isolation. The Northwoods Rewilding Network – launched by the charity Scotland: The Big Picture in 2021 – now consists of more than 50 partners, including small farms, smallholdings, and community sites. The network supports over 70 jobs, and more than £1 million has already been spent with local suppliers and services.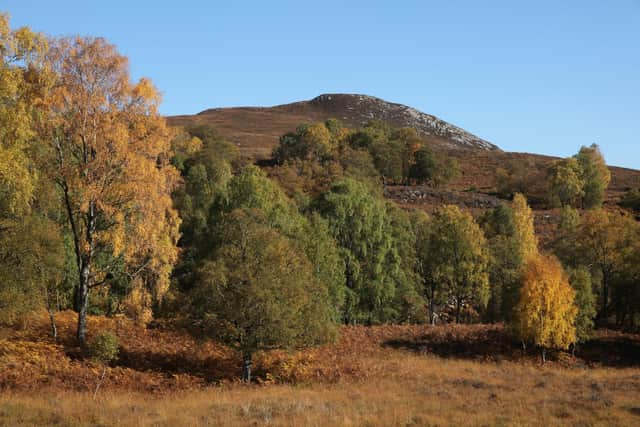 At the Tarras Valley Nature Reserve in Dumfries and Galloway – created after the Langholm Initiative charity achieved south Scotland's biggest community buyout during 2021 and 2022 – jobs have already risen from one to six. Meanwhile, a study of more than 50 members of the UK-wide Rewilding Network run by Rewilding Britain found a huge rise in a diverse range of jobs.
And because of rewilding, National Geographic magazine named the Highlands in its 'Best of the World' destinations list for 2023 – offering a significant global tourism opportunity. All of which is why Scotland's journey towards becoming the world's first rewilding nation, restoring nature across 30 per cent of land and sea by 2030, is such an important story of hope – for people, nature, and climate.
Comments
 0 comments
Want to join the conversation? Please or to comment on this article.